Bolloré Transport & Logistics Benin moves into new headquarters in Cotonou
May 13, 2017: Bolloré Transport & Logistics Benin is modernising its infrastructure in Cotonou with the inauguration of its new headquarters in Boulevard de la Marina. The 6-storey building is located near the secondary entrance of the Port of Cotonou, between the headquarters of the French Development Agency (AFD) and the High Authority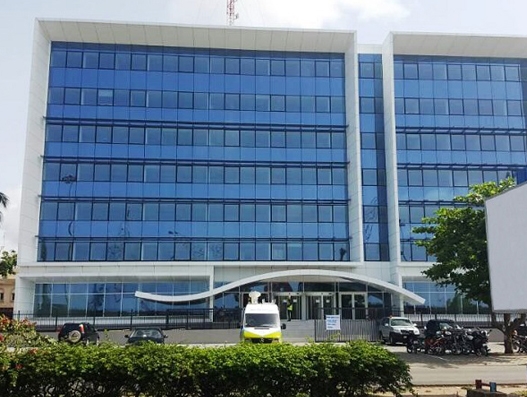 May 13, 2017: Bolloré Transport & Logistics Benin is modernising its infrastructure in Cotonou with the inauguration of its new headquarters in Boulevard de la Marina. The 6-storey building is located near the secondary entrance of the Port of Cotonou, between the headquarters of the French Development Agency (AFD) and the High Authority for Audiovisual and Communication (HAAC).

The construction of these headquarters reflects the Bolloré Group's goal of bringing together all the business units in Cotonou in the same administrative building to make it easier for the different entities of the Group to work together. The new headquarters will now house the offices of Bolloré Transports & Logistics, Benin Terminal, SOCOPAO, AFRITRAMP, SMTC, Canal Olympia and HAVAS Africa Benin.

The work took 20 months, at an estimated cost of over €14 million (9.5 billion CFA francs). The site, managed by the SOGEA-SATOM Group, directly generated 177 permanent jobs, 39 casual jobs and 200 jobs for subcontractors of the SOGEA-SATOM Group. Several local companies were called upon for the construction of the new headquarters.