Bollore Transport & Logistics announces the launch of AEROHUB
March 28, 2019: Bollore Transport & Logistics has launched a new 15,000-m2 tri-temperature platform – AEROHUB in Cte d'Ivoire. The platform, launched at Africa CEO Forum on March 25-26, 2019 in Kigali, Rwanda, is located near Abidjan international airport and less than 15 km from the port terminal. AEROHUB will foster the development of national […]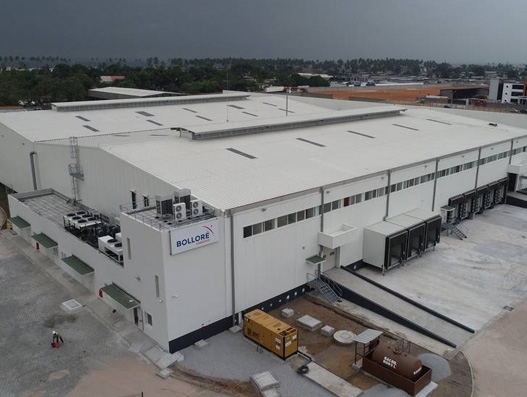 March 28, 2019: Bollore Transport & Logistics has launched a new 15,000-m2 tri-temperature platform - AEROHUB in Cte d'Ivoire.
The platform, launched at Africa CEO Forum on March 25-26, 2019 in Kigali, Rwanda, is located near Abidjan international airport and less than 15 km from the port terminal.
AEROHUB will foster the development of national and sub-regional logistics activities.
The new site has three different temperature rooms - negative cold (-20C), positive cold (2C to 10C) and ambient temperature - designed for the reception, storage and distribution of a range of goods, including food products (dry, fresh and frozen), pharmaceutical products and high-value-added tech products.
The new site will feature a warehouse management system ensuring real-time goods traceability and 24-7 security systems operational throughout the warehouse.
The new AEROHUB platform also embodies the CSR commitments of Bollore Transport & Logistics in favour of the environment.
On opening, AEROHUB will be fully equipped with a low energy consumption (LED) lighting system with movement detectors and a storm-water holding reservoir.
Further projects aimed at shrinking the company's environmental footprint are under review to supplement the systems implemented in the initial phase of the project.