Bolloré Logistics Zambia awarded 5-year contract for local distribution of TOTAL lubricants
August 04, 2017: Bolloré Logistics Zambia has been awarded the tender contract for the distribution of lubricants by TOTAL Zambia for a period of five years renewable. The supply chain specialist will provide local distribution services of lubricants from two main TOTAL depots in Lusaka and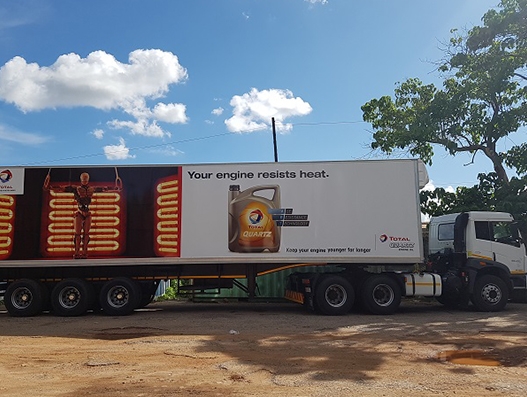 August 04, 2017: Bolloré Logistics Zambia has been awarded the tender contract for the distribution of lubricants by TOTAL Zambia for a period of five years renewable.
The supply chain specialist will provide local distribution services of lubricants from two main TOTAL depots in Lusaka and Ndola to 15 destinations within Zambia. Three dedicated trucks of 5 tonnes, 10 tonnes and 20 tonnes were purchased for this project following specific client's requirements.
The trucks are closed body straight trucks, the floors are equipped with rollers transfer/pushers and the back of the trucks are fitted with hydraulic tail lift system. These enhancements were necessary to load and handle 210 liters steel drums, 1,000 liters Intermediate Bulk Containers (IBC) and 20 liters plastic drums daily.
All three trucks are fitted with GPS devices to provide Bolloré Logistics with real time information on trucks whereabouts, drivers' behaviors on the road, routes taken, vehicle consumptions and a wide range of reports to optimize trips and vehicle consumptions.
According to Olivier Terra, managing director of Bolloré Transport & Logistics Zambia, "This new contract with TOTAL gives Bolloré Transport & Logistics Zambia an opportunity to strengthen its existing relationship with a major player in the fuel and lubricants business and offers an ideal entry in the local distribution business in Zambia."