Bolloré Logistics unveils supply chain innovation centre B.Lab Singapore
Nov 22, 2019: Bolloré Logistics has unveiled the 1,000-square metre B.Lab Singapore, in an effort to further intergrate automation in its business. The Singapore centre follows the imauguration of the B.Lab Digital Innovation Center in Paris earlier this year. B.Lab Singapore will promote innovation for the supply chain with a particular focus on digital and […]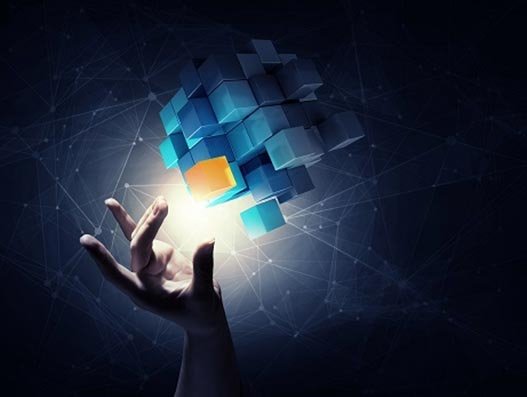 Nov 22, 2019: Bolloré Logistics has unveiled the 1,000-square metre B.Lab Singapore, in an effort to further intergrate automation in its business. The Singapore centre follows the imauguration of the B.Lab Digital Innovation Center in Paris earlier this year.
B.Lab Singapore will promote innovation for the supply chain with a particular focus on digital and warehouse automation, and sustainability.
"Choosing Singapore as the location of our Supply Chain Innovation Center was very natural for us. We have a very strong footprint here and the local conditions in terms of business and innovation ecosystem are excellent. We are very thankful for all the support received to make this project a reality, giving us the means to invent the supply chain of the future," said Frederic Marcerou, managing director, Bolloré Logistics Singapore.
The main features of the lab include a dedicated Design Thinking room to conceptualise ideas and a lab area where Bolloré Logistics staff can develop and experiment solutions.
"The facilities are really amazing. The entire space is modular so that we can accommodate any type of projects. We have a lot of natural light in here. That makes people feel very open and comfortable, which is essential for co-innovation with all our stakeholders like customers, vendors, start-ups and especially academia," said Fabien Tertois, head of innovation, Bolloré Logistics Singapore.
"We are very excited to start our first projects in the coming weeks with Singapore's universities and polytechnic schools following the workshop we held together on October 24, with the support of the Singapore Economic Development Board (EDB)," he added.
Gian Yi-Hsen, executive director, conglomerates, EDB, said "Bolloré Logistics' decision to anchor its B.Lab Supply Chain Innovation Center in Singapore is testament to Singapore's position as a leading global logistics hub. Tapping into Singapore's vibrant innovation ecosystem and strong digital infrastructure, the B.Lab will be an important innovation node to conceptualise, develop and pilot new supply chain solutions in the automation of Bolloré Logistics' operations here. We look forward to the continued partnership with Bolloré Logistics, as B.Lab co-innovates with Singapore start-ups and academia to meet the needs of its customers around the region."
Below is a video on the Paris B.Lab: