BOLLORÉ LOGISTICS teams accompany the growth of sales of L'Oréal in Morocco
Feb 28, 2017: L'Oréal is the global beauty company with growth objectives in the country. The  main challenge Bolloré Logistics faced was to design and implement a flexible, tailored and innovative logistics solution. The final solution incorporated the specific needs of each of L'Oréal's product categories and the different needs of their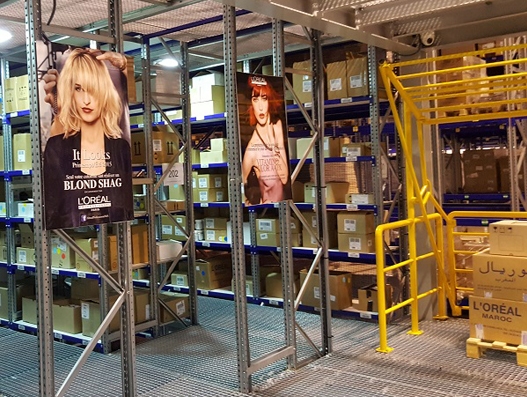 Feb 28, 2017: L'Oréal is the global beauty company with growth objectives in the country. The main challenge Bolloré Logistics faced was to design and implement a flexible, tailored and innovative logistics solution. The final solution incorporated the specific needs of each of L'Oréal's product categories and the different needs of their corresponding customers including general and specialised retailers, salons and pharmacists.
Bolloré Logistics conceived a complete and optimised logistics solution, ideally located in the Casablanca hub. The solution includes the importation process, reception, storage, inventory, value added services up to order preparation. We differentiate ourselves from our competitors thanks to the quality of our warehouse that is fully equipped with pallet racking & adequate handling material, 3 level mezzanine equipped and an area is also dedicated to the co-packing of promotional products. Our solution is also aligned with L'Oréal's sustainability programme, Sharing Beauty With All. It includes Solidarity Sourcing actions into the core solution to offer employment to disadvantaged groups. The operation went fully live in June 2016 and will support L'Oréal's business growth with improved physical supply chain operations. Further enhancements are already planned with the implementation of the Square WMS solution developed by Manhattan, as well as new operational technologies coupled to optimised operational processes.
"The collaboration of the Bolloré Logistics and L'Oréal teams allowed for a smooth ramp up of the new operation with seamless transition from the previous warehouse provider to Bolloré Logistics. The new solution will support the growth of our business in Morocco and we count on the operational excellence of Bolloré for the years to come", said Philippe Raffray, managing director, L'Oréal Morocco.