Bolloré Logistics Singapore unveils plan for $10 million logistics automation facility
<p style="text-align: justify;">May 30, 2017: Logistics and freight forwarding giant <a title="Bolloré Logistics Singapore" href="http://www.bollore-logistics.com/en/Pages/Home.aspx" target="_blank">Bolloré Logistics Singapore</a> has planned to build new 20,000 square metre automation facility with an investment of US$10 million between Bolloré Logistics and LVMH as part of a long-term partnership.</p> <p style="text-align: justify;">The logistics company is supported by the Singapore […]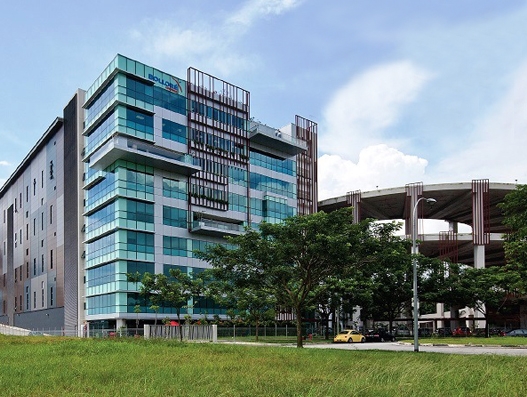 May 30, 2017: Logistics and freight forwarding giant Bolloré Logistics Singapore has planned to build new 20,000 square metre automation facility with an investment of US$10 million between Bolloré Logistics and LVMH as part of a long-term partnership.
The logistics company is supported by the Singapore Economic Development Board (EDB) to build this new facility.
The facility features a 12,000 tote multi-shuttle system from Dematic to increase space efficiency and improve throughput by up to 10 times more compared to conventional warehousing methods
"Automation is the key for Singapore's logistics sector to cope with emerging patterns globally. The setup will be housed in Bolloré Logistics Green Hub, our high-tech logistic facility in Pioneer Turn, and we are happy to announce that the co-development of this automation has secured a long term commitment from LVMH. Bolloré Logistics strives to be at the forefront of innovation and prides itself in developing advanced supply chains for its customers," says Cyril Dumon, chief executive officer of Bolloré Logistics Asia Pacific.
"The close partnership between LVMH and Bolloré Logistics has strongly supported the growth of the business in the last 15 years. With the introduction of automation, it further reinforces our connections and emphasizes our expertise on safety, quality, service and efficiency for the next 10 years," says Guillaume Mechain, supply chain director of LVMH, Asia Pacific.
Collectively designed by Bolloré Logistics, LVMH and Dematic, this combination of multi-shuttle system and picking technology is the first of its kind to be deployed in Singapore and the region.
The state-of-the-art facility will bring significant transformation to tackle supply chain operations - from the order preparation process, inbound to final dispatch of the orders, to integrating control checks that ensure greater accuracy. It also allows Bolloré Logistics to meet new challenges arising from the emergence of e-commerce and increase of future distribution channels globally.
"Working closely together with Bolloré Logistics, we have developed an innovative automated solution that will bring tremendous improvements in productivity, accuracy and space efficiency. This project represents a number of industry firsts both in Singapore and in the region," says Michael Bradshaw, director, Dematic SEA.
The facility will allow for higher storage density to make efficient use of limited warehouse space in Singapore. In terms of productivity, it will achieve throughput levels up to 10 times as compared to conventional methods, and will improve order lead time while using only half of the existing manpower resources.
"The ground staff is looking forward to this automation facility. Early communication is already in place to assist the staff so they are prepared for what's coming. Although staff skills need to be upgraded through training, they can use this chance to expand their skillset and integrate flexibility to increase productivity," notes Tan Kok Xiong, supervisor, Bolloré Logistics Singapore.
With Singapore as the company's regional hub, the new facility through its adaptable and scalable world-class system aims to create a future-ready infrastructure to support the demands of the Asia Pacific region. The plan is also in line with the government's direction towards a future-ready Singapore and is supported by EDB.
This project sets as a flagship and creates a model for Bolloré Logistics globally as the future of warehousing in land-scarce countries once it is slated to complete in January 2018.
This initiative is just one of the many in the pipeline under the Bolloré Logistics vision to shift the paradigms of the logistic industry through innovation and technologies starting from the heart of Asia Pacific in Singapore.
Bolloré Logistics created B.Lab, an internal innovation community in 2016 in order to accelerate the digitisation of the supply chain.