Bollore Logistics secures end-to-end logistics contract with Mobius Motors Kenya
Aug 07, 2018: Bollore Logistics Kenya has signed contract with Mobius Motors Kenya, an automotive start-up created in 2011 that manufactures Kenya's only local vehicle brand. As a part of the contract, Bollore Logistics will provide end-to-end logistics services for vehicle assembly equipment for a new generation manufacturing facility of the automaker in Nairobi. In […]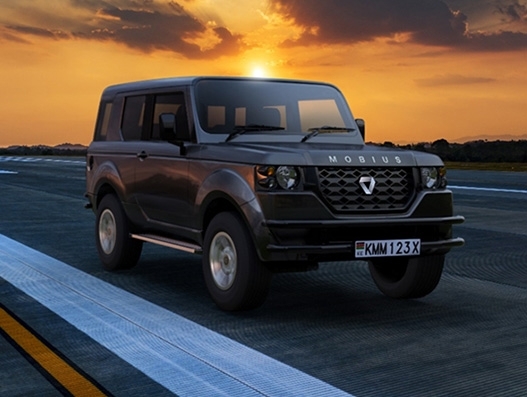 Aug 07, 2018: Bollore Logistics Kenya has signed contract with Mobius Motors Kenya, an automotive start-up created in 2011 that manufactures Kenya's only local vehicle brand.
As a part of the contract, Bollore Logistics will provide end-to-end logistics services for vehicle assembly equipment for a new generation manufacturing facility of the automaker in Nairobi. In addition, Bollore Logistics will offer Supply Chain logistics design and execution services to optimise their operations.
Mobius Motors will procure its automotive parts and accessories mostly from the UK, but also from India, South Africa and China. In UK, Bollore Logistics' teams will pick-up shipments from Mobius' multiple suppliers in the UK and handle the cargo consolidation at Bollore Logistics' warehouse in Tilbury. These operations include value-added services, such as labelling, packing and Pre-export verification of conformity (PVoC).
Once shipped, Bollore Logistics' teams in Kenya will handle vehicle storage and customs clearance through their CFS facility Mombasa Container Terminal (MCT), which serves as a gateway CFS to other countries in the region. Then they will ensure final delivery to Mobius Motors manufacturing facility by trucks.
Mobius Motors offers the African market a low-cost rugged vehicle suitable for a wide range of terrains, including rough rural roads. While most of its clients are Kenyans, several pre-order requests have also come from the US, Germany, as well as Uganda and Tanzania.