Bolloré Logistics secures Airtel Tanzania warehousing project
<p style="text-align: justify;">July 03, 2017: Bolloré Logistics designed and optimized fully integrated warehousing solutions for Bharti Airtel Limited, a leading global telecommunications company with operations in 20 countries across Asia and Africa. <a title="Bolloré Logistics" href="http://www.bollore-logistics.com" target="_blank">Bolloré Logistics</a> Tanzania's teams created a dedicated space of 4,000 sqm in their facility including a 1,500 sqm outdoor […]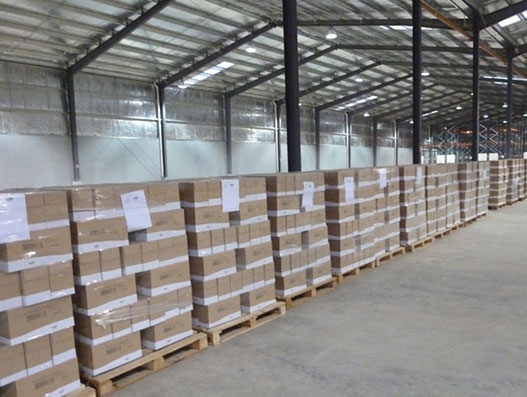 July 03, 2017: Bolloré Logistics designed and optimized fully integrated warehousing solutions for Bharti Airtel Limited, a leading global telecommunications company with operations in 20 countries across Asia and Africa. Bolloré Logistics Tanzania's teams created a dedicated space of 4,000 sqm in their facility including a 1,500 sqm outdoor storage area, ideally located in Dar Es Salaam. The warehouse is equipped with storage racks, palettes racking and adequate handling material. In March 2017, Bolloré Logistics Tanzania set up this fully-fledged warehousing service with Airtel.
Bolloré Logistics Tanzania is in charge of providing full warehouse management, space rental, kitting of SIM Cards and managing the main and regional distribution centers for commercial items such as recharge vouchers, modems, etc. An additional 1,500 sqm is available to Airtel to respond to market needs.
Following a successful ramp up, the operations went fully live on the first of March 2017 therefore readiness of the warehouse was extremely important. Staff was hired in time, security was organized, QHSE compliances ensured, IT requirements met and MHE's made available.
Bolloré Logistics Tanzania and Airtel have built strong relationships since their implantation in the country in 2001. In addition to warehousing services, Bolloré Logistics also covers the full logistics scope for Airtel which includes transport and customs clearance. In 2016, Bolloré Logistics Tanzania managed to clear 292 TEUs by sea and 5,805 tons of air freight.
Bolloré Logistics therefore confirms its objective of developing its value-added warehousing activities in Tanzania and throughout the rest of Africa.