Bolloré Logistics renews partnership with CSL for storage and export of petroleum products
Jan 27, 2017: Bolloré Logistics has just extended its partnership with the Compagnie Sénégalaise des Lubrifiants (CSL), a Total Group subsidiary, further to the tender launched to organise the logistics of its packaged products originated from its blending plant, located in Dakar.
The scope of work covers the warehousing management and the export processing for Total lubricants and refined petroleum products destined for various industries, and packaged in different container types: 200-litre drums, 20-litre pails and 1- and 5-litre cans.
The main destinations for the packaged products will be Togo, Ghana and Cameroon.
For three more years, Bolloré Logistics will be exclusively responsible for stock-keeping, preparing orders, organising loading operations and managing administrative and customs documentation towards West Africa.
The amount handled in 2015 accounted for over 19,000 tonnes, over 1,300 TEUs, as well as 18 road bulk trucks exported to the sub-region in Burkina Faso, Mali, Niger, Guinea Conakry and Mauritania.
In regards to this offer, our 4-level drum warehousing solutions and the loading area capacity of up to 50 containers set us apart for the CSL teams.
Therefore, a surface area of 4,000 sqm will be assigned to CSL with 2,100 square metre of indoor storage, 1,900 square metre of outdoor storage with a canopy for drum storage, which totals an overall storage capacity of 1,800 tonnes per month.
You may also like:-
---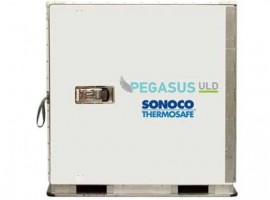 Logistics
FAA approval officially enables reciprocal EASA (European Aviation Safety Agency) approval, which is anticipated in the very near future.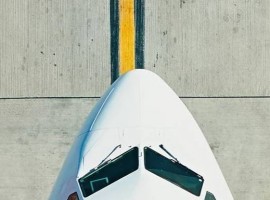 Logistics
The global rollout of CargoWise across a. hartrodt operations in Asia, South and North America, Oceania and Europe, will be a staged process with completion by March 2023.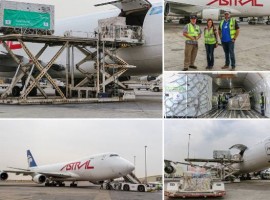 Air Cargo
Logistics
The hospital which included generators, tents, HEPA filters and medical equipment, can facilitate up to 200 people to receive potential lifesaving treatment.