Bollore Logistics Pakistan inaugurates its new Karachi head office
April 10, 2019: Last week, Bollore Logistics Pakistan inaugurated its new head office in Karachi. The company took the decision to shift its head office (formerly located in Lahore) to Karachi in order for the teams to get closer to their clients and to develop new business opportunities. The Lahore office remains operating but has […]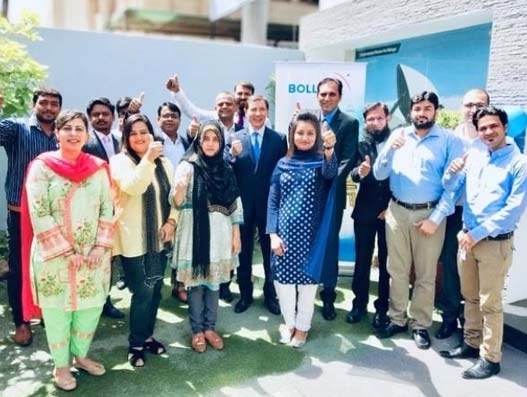 April 10, 2019: Last week, Bollore Logistics Pakistan inaugurated its new head office in Karachi.
The company took the decision to shift its head office (formerly located in Lahore) to Karachi in order for the teams to get closer to their clients and to develop new business opportunities. The Lahore office remains operating but has now become a subsidiary branch of Bollore Logistics Pakistan.
The new office opening will increase transport and logistics capacities in the area, especially for retail and oil & gas clients.
The company has been established in Lahore and in Karachi, the capital city of the country, since 2009.
The company informed through a statement: "Bollore Logistics Pakistan is an Integrated Management Systems (IMS) certified entity, registered under both Karachi and Lahore Chambers of Commerce and a valuable member of the International Federation of Freight Forwarders Associations (FIATA), of the Pakistan International Freight Forwarders Associations (PIFFA) and of the Pakistan France Business Alliance (PFBA)."