Bollore Logistics opens new foreign trade zone facility in Miami
April 05, 2018: On March 29, Bolloré Logistics USA inaugurated its new Foreign Trade Zone facility in Miami. The new site of more than 200,000 square feet consolidates freight forwarding and contract logistics activities previously housed at two different locations and will support operational synergies and cargo turnaround time for customers with time-critical logistics requirements. […]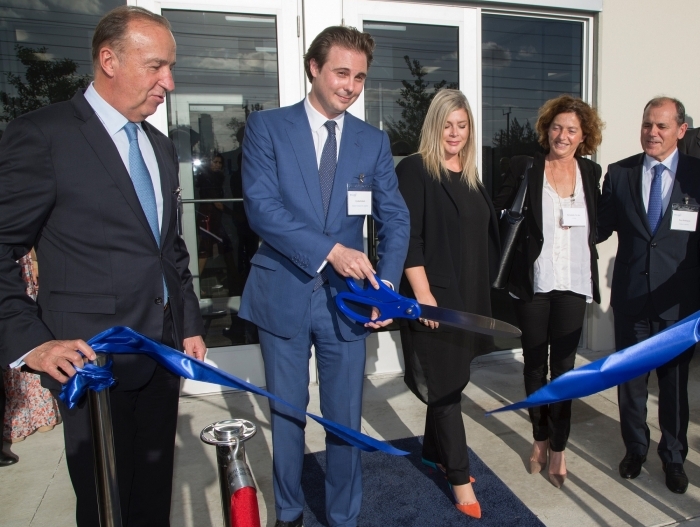 April 05, 2018: On March 29, Bolloré Logistics USA inaugurated its new Foreign Trade Zone facility in Miami.
The new site of more than 200,000 square feet consolidates freight forwarding and contract logistics activities previously housed at two different locations and will support operational synergies and cargo turnaround time for customers with time-critical logistics requirements.
By combining traditional freight forwarding with value added logistics services, the Miami hub has become a multimodal platform meeting the needs of its various customers. The new logistics hub is designed to deliver logistics excellence with an end-to-end solution offering, especially in the cosmetics, aerospace and travel retail industries.
The secure facility has on-site 24/7 guard coverage, biometric access control, CCTV monitoring and recording, perimeter fencing and fire sprinkler systems engineered to handle specific commodity classifications. The warehouse offers state of the art infrastructure with 52 dock doors, 32' clear height, 60' speed bay and a line of material handling equipment that can handle the warehouse challenges with reliability, power, productivity, performance, and efficiency.
The facility also reflects the environmental dimension required today for any real estate project of Bolloré Logistics and is built to Silver LEED.
The facility was inaugurated in presence of Clément Leclerc – Consul general of France in Miami, Cyrille Bolloré – CEO of Bolloré Transport & Logistics and Thierry Ehrenbogen – CEO of Bolloré Logistics.
"Miami is geographically pivotal to regional trade and a strategic location for Bolloré Logistics Americas. With this investment, we aim to play a key role in supporting the supply chain transformation of this industry," said Tony Rodrigues, CEO Americas.