Bolloré Logistics Nigeria to manage warehouse for Unilever
June 20, 2017: Bolloré Logistics Nigeria handles warehouse management contract of 16,290 square meter warehouse of Unilever Nigeria located at its manufacturing site in Agbara Industrial Estate, Ogun State Nigeria since September 2016. The contract is expected to last for two years. Unilever makes and sells FMCG products including more than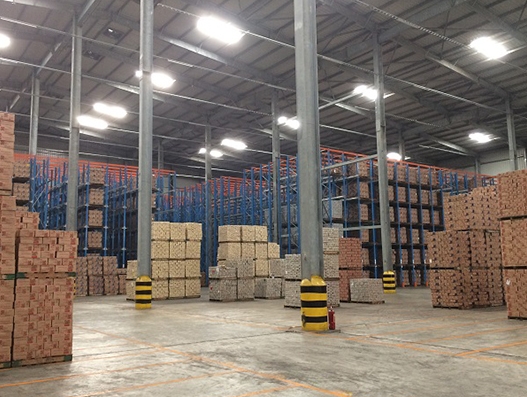 June 20, 2017: Bolloré Logistics Nigeria handles warehouse management contract of 16,290 square meter warehouse of Unilever Nigeria located at its manufacturing site in Agbara Industrial Estate, Ogun State Nigeria since September 2016. The contract is expected to last for two years.
Unilever makes and sells FMCG products including more than 400 brand names worldwide. Two billion people use them on any given day. Unilever Nigeria manufactures and distributes food, beverages, cleaning agents and personal care products including Rexona, Knorr, Vaseline, Omo, etc.
Bolloré Logistics Nigeria's tailored logistics solution to Unilever in Nigeria cover the daily reception of finished goods, storage, warehousing management, store inventory, reconditioning, order preparation, consolidation and distribution of products.
To ensure fully efficient operations, maximise visibility to inventory and order status, the facility is running using the SAP Warehouse Management. Operations are being managed by 171 dedicated operators who ensure seamless daily operations.
Since operations started, well over 600 trucks transporting 21,397 palettes were unloaded and loaded every month.
Bolloré Logistics Nigeria's integrated logistics solutions have impacted Unilever's operations by increasing productivity, efficiency and also ensuring a considerable reduction of overhead cost.
Additionally, to Unilever's operations, Bolloré Logistics Nigeria currently handles warehousing activities for other big players in the FMCG industry such as Friesland Campina, A&P Foods, and others.