Bolloré Logistics Miami gains TAPA Level C certification
Oct 15, 2019: Bolloré Logistics Miami has received Transported Asset Protection Association (TAPA) level-C certification. This is the first site in the Americas to receive such a certification. The TAPA certification is one of the most rigorous logistics and supply chain security certifications. The TAPA FSR C certificate is provided to facilities that match best […]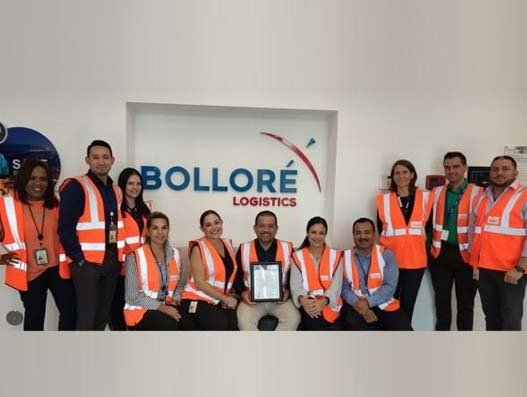 Oct 15, 2019: Bolloré Logistics Miami has received Transported Asset Protection Association (TAPA) level-C certification. This is the first site in the Americas to receive such a certification.
The TAPA certification is one of the most rigorous logistics and supply chain security certifications. The TAPA FSR C certificate is provided to facilities that match best international security requirements for theft-sensitive cargo.
In June 2019, Bollore's local team in Miami undertook the TAPA FSR internal assessment and certification process. This certification is an internationally recognised security standard that guarantees that Bolloré Logistics' warehouse is under an optimised security management system.
Ensuring that products are stored safely remains a core focus of Bolloré Logistics Miami's warehouse operations. The 200,000 sq. ft. Foreign Trade Zone facility opened in November 2017 and attained the LEED (Leadership in Energy and Environmental Design) gold certification a year later, joining the list of green hubs of the Bolloré Logistics network. The Miami logistics hub is designed to deliver logistics excellence with an end-to-end solution offering and to create value to its customers, especially in the perfumes & cosmetics, aerospace & industrial, healthcare & pharma, high-tech, FMCG, and fashion & apparel.
The benefit of becoming TAPA certified is to align Bolloré Logistics USA warehousing practices with internationally recognized requirements in the fight against cargo crime.
"The TAPA certification signifies a commitment, and demonstrates to our customers, suppliers, government agencies, employees that Bolloré Logistics uses industry-respected best practices," said Ann Forbes, QHSE and compliance manager – Americas. "Implementing a management system is beneficial internally and externally as it ensures that we continually expand our activities, reduce losses and improve operations. Bolloré Logistics continues to maintain pace with its customers' growing needs for supply chain integrity."