Bollore Logistics, Maersk join hands to cut carbon emissions
June 25, 2019: Container shipping giant Maersk has signed carbon pact with Bollore Logistics, a subsidiary of Bollore Transport & Logistics. As part of this partnership signed at the 53rd Paris Air Show in Le Bourget, the two companies aim to reduce their CO2 emissions by 20 percent per container transported by 2025 for Bollore […]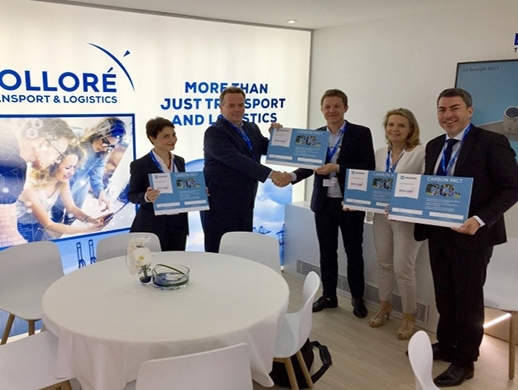 June 25, 2019: Container shipping giant Maersk has signed carbon pact with Bollore Logistics, a subsidiary of Bollore Transport & Logistics.
As part of this partnership signed at the 53rd Paris Air Show in Le Bourget, the two companies aim to reduce their CO2 emissions by 20 percent per container transported by 2025 for Bollore Logistics business with Maersk.
As also part of the collaboration, Bollore Logistics will join the Ship Recycling Transparency Initiative (SRTI) to support Maersk and SRTI on improving ship recycling conditions in the shipping industry.
"We are looking forward to collaborate with Bollore Logistics on how to improve sustainability performance as well as reduce CO2 emissions from their ocean transport with Maersk. Collaboration across the supply chain is crucial for us to raise the sustainability bar in the logistics and transport industry," said Mads Stensen, Senior Sustainability Developer at Maersk.
This commitment is part of Bollore Logistics' CSR programme Powering Sustainable Logistics, which plans to support its customers to reduce the impact of their activities on the environment.