Bolloré Logistics' local hubs in Tokyo IATA CEIV Pharma certified
Nov 28, 2019: Bolloré Logistics Japan's logistics hub located in the Narita International Airport (NRT) and Haneda International Airport (HND) in Tokyo have received the IATA CEIV Pharma certification. Bolloré Logistics Switzerland transports 200,000 doses of life saving vaccines to Iraq Bolloré Logistics Japan had begun the certification process according to the IATA CEIV Pharma […]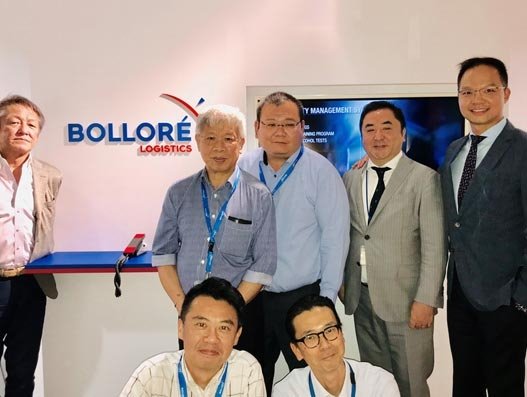 Nov 28, 2019: Bolloré Logistics Japan's logistics hub located in the Narita International Airport (NRT) and Haneda International Airport (HND) in Tokyo have received the IATA CEIV Pharma certification.
Bolloré Logistics Switzerland transports 200,000 doses of life saving vaccines to Iraq
Bolloré Logistics Japan had begun the certification process according to the IATA CEIV Pharma standards since the second quarter of 2017. The certification was completed on October 31, 2019.
The last time Bolloré Logistics Japan received this globally recognised and standardised certification for its healthcare air shipments was in March 2019, for its logistics hub located within the Kansai International Airport (KIX).
Bolloré Logistics India & CFM sign contract for engine transportation, customs
"Pharmaceutical goods such as temperature-sensitive products are delicate and require careful handling during import and export globally and to domestic locations. Earning the CEIV Pharma certification at three of the main Japanese international airports in Osaka and Tokyo demonstrates our ability to successfully build and deploy a team of experts who are fully capable to offer end-to-end logistics solution for our Pharma customers," said Goro UMEZAWA, sales manager, Bolloré Logistics Japan.
Bolloré Logistics unveils supply chain innovation centre B.Lab Singapore
In Europe, Bolloré Logistics has already received the IATA CEIV Pharma certification for its Paris Roissy CDG platform in France, as well as its sites in Brussels (Belgium), Frankfurt (Germany) and Lisbon (Portugal).