Bollore Logistics' Laos and India team partner to complete Laos hydro power plant project
Oct 22, 2018: Bollore Logistics Laos recently partnered with Bollore Logistics India to handle the transportation and delivery of all electro-mechanical plant and equipment of Andritz Compact Hydro to be used on site at the Houay Kapheu Hydro Power Plant. The operations were completed in mid-September of 2018. The cargo delivered – transported in various […]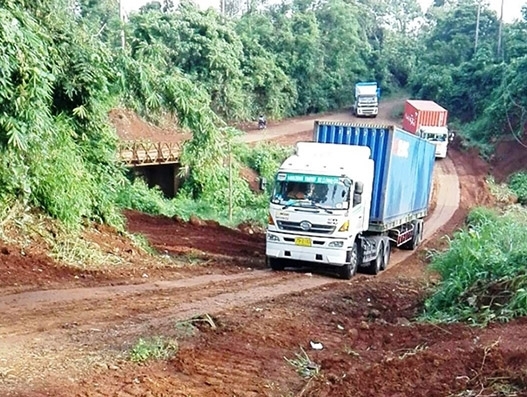 Oct 22, 2018: Bollore Logistics Laos recently partnered with Bollore Logistics India to handle the transportation and delivery of all electro-mechanical plant and equipment of Andritz Compact Hydro to be used on site at the Houay Kapheu Hydro Power Plant. The operations were completed in mid-September of 2018.
The cargo delivered - transported in various specific 20' and 40' containers from Ex Works India - included a crane, an horizontal shaft, a generator, a cylindrical pole, and a structure for the switch yard for a total weight of approximately 155 tonnes – all shipped on a door-to-door basis.
The logistics company managed to deliver the cargo to the destination amidst challenging conditions such as poor road conditions due to heavy rains and sensitive light capacity bridge cross-overs.
Talking about the hydro power plant project, the logistics giant informed, "With a capacity of 5 MW, the headworks of the Houay Kapheu Hydro Power Plant are located in Houay Kapheu river, being a first branch river of Sedon river, belonging to Xiengmai village, Lao Ngam district of Saravane province - South of Laos."