Bollore Logistics inaugurates its new warehouse in Senegal
May 24, 2019: Bollore Logistics has inaugurated a new 2,650 square metre warehouse in Senegal on the Potou site. The site is ideally located near the port of Dakar and has a capacity of 3,700 pallets, higher compared to a standard warehouse. The warehouse is equipped with platform levellers, automatic doors, washable floor paint and […]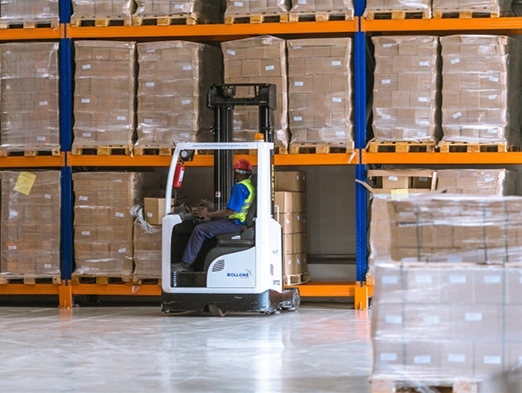 May 24, 2019: Bollore Logistics has inaugurated a new 2,650 square metre warehouse in Senegal on the Potou site.
The site is ideally located near the port of Dakar and has a capacity of 3,700 pallets, higher compared to a standard warehouse.
The warehouse is equipped with platform levellers, automatic doors, washable floor paint and automatic smoke extraction doors. In addition, the insulated walls made of sandwich panels provide good temperature control.
A local company carried out the construction work that lasted just over a year.
The building has a self-supporting structure: the shelves act as a framework and support the walls and roof. This construction makes it possible to optimise the storage space since there are no poles inside and the structure itself is used as storage space.