Bolloré Logistics France receives Pharma certification from IATA
<p style="text-align: justify;">Feb 01, 2017: Bolloré Logistics becomes the first transport and logistics company in France to receive the IATA CEIV Pharma certification for its Paris Roissy CDG platform (France) after having received it for its sites in Brussels (Belgium), Frankfurt (Germany) and Lisbon (Portugal).</p> <p style="text-align: justify;">The aim of <a title="Bolloré Logistics" href="http://www.bollore-logistics.com/en/Pages/Home.aspx" target="_blank" […]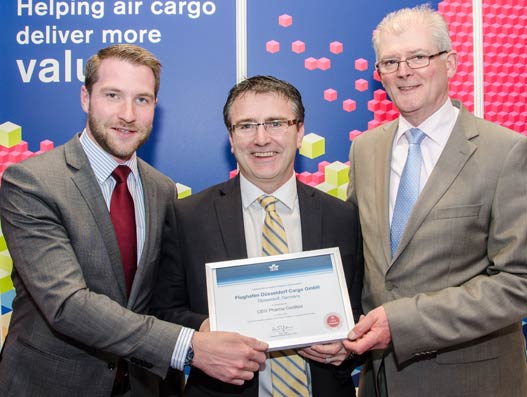 Feb 01, 2017: Bolloré Logistics becomes the first transport and logistics company in France to receive the IATA CEIV Pharma certification for its Paris Roissy CDG platform (France) after having received it for its sites in Brussels (Belgium), Frankfurt (Germany) and Lisbon (Portugal).
The aim of Bolloré Logistics is to deploy this action throughout its global network with certifications in progress on other sites in Europe, but also in other regions of the world, including Africa which is fully involved in the implementation of this certification within the Group (Singapore, Johannesburg, Chicago…).
On January 27, 2017, Bolloré Logistics received this certification from Alexandre de Juniac, CEO of IATA, in the presence of the President of ADP, Augustin de Romanet.
"By certifying our hubs around the world we are able to guarantee our customers air freight transportation respecting the cold chain and the strict quality standards required by the pharmaceutical industry. This certification demonstrates our ability to standardize our end-to-end processes from origin to final destination," said Brice Bellin, Healthcare director Europe of Bolloré Logistics.
"Cold chain management, especially with healthcare products, must meet the requirements of quality and reliability. Shippers expect standardisation and transparency throughout the supply chain and want to be assured that facilities are equipped and operated throughout the highest standards. The CEIV Pharma certification meets all these requirements and more. Bolloré Logistics took up this CEIV Pharma certification challenge. Their success will result in a stronger and more competitive airfreight service for this vital sector of the global economy," said Nick Careen, senior vice president, Airport, Passenger, Cargo and Security of IATA.
Photo: Brice Bellin, Bolloré Logistics, receiving the certificate from Alexandre de Juniac, CEO of IATA.