Bollore Logistics carries large scale shipment from South Korea to India
Sep 6, 2019: Bollore Logistics' Korean and Indian teams worked together to transport a train's 23.5 metres long and other equipment from Incheon, South Korea to Mumbai, India, within a limited span of nine days. The company handled the air charter shipment for one of the world's leading aerospace and trains manufacturers. Bollore Logistics Korea […]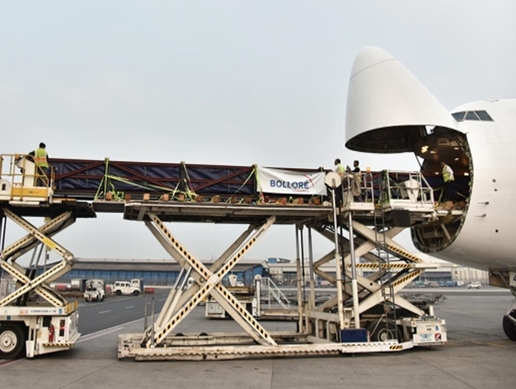 Sep 6, 2019: Bollore Logistics' Korean and Indian teams worked together to transport a train's 23.5 metres long and other equipment from Incheon, South Korea to Mumbai, India, within a limited span of nine days.
The company handled the air charter shipment for one of the world's leading aerospace and trains manufacturers.
Bollore Logistics Korea greatly managed transportation from shipper factory to airport (Ex-works) in collaboration with various stakeholders (trucker, carrier's local agent & ground-handler).
While, Bollore Logistics India planned and proposed the cargo offload methodology, including the coordination through MIAL (Mumbai International Airport Ltd.) and other agencies for special authorizations requested for cranes, trailers & handling staff.
MIAL declarations suggest that Bollore Logistics has been the first freight forwarder to handle such a long single piece's air shipment through Mumbai Airport, said the company in its official release.
Sanjay Goel, chief executive officer of Bollore Logistics South Asia said: "Size doesn't matter, planning does and the teams in Korea and India did a fantastic job ensuring that the project would be well delivered."
Both teams took up the challenge to ensure the materials efficient transportation and timely delivery.
Bollore ensures on-time delivery of its shipment from Hazira to Oran port

Last month also, the company ensured timely delivery of time bound shipment for Emerson. It handled total 18 packages, including four heavy lifts from Hazira, India to Oran port in Algeria.