Bollore carries 7 tonnes of temperature-sensitive vaccines for UNICEF
February 4, 2018: In a recent development, Bollore Logistics handled seven tonnes of temperature-sensitive vaccines for UNICEF, from Ouagadougou airport to the storage site based in Burkina Faso, West Africa. Vaccines were delivered by Bollore from the United States to the storage site of the Ministry of Health's Expanded Programme on Immunization in Burkina Faso. […]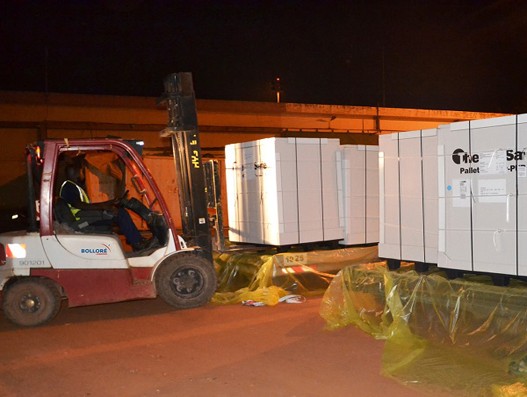 February 4, 2018: In a recent development, Bollore Logistics handled seven tonnes of temperature-sensitive vaccines for UNICEF, from Ouagadougou airport to the storage site based in Burkina Faso, West Africa.
Vaccines were delivered by Bollore from the United States to the storage site of the Ministry of Health's Expanded Programme on Immunization in Burkina Faso.
The temperature-sensitive vaccines were transported by Bollore by maintaining all regulatory requirements, such as compliance of packaging instructions, operational requirements, and maintenance of product storage temperature between +2 and +8 degree centigrade.
Two trucks were used to transfer the temperature-sensitive vaccines, which was delivered at the Burkina Fasos storage site barely in three hours and 45 minutes.