Bolloré Logistics Tanzania secures UBUCOM Project contract
August 28, 2017: UBUCOM has selected Bolloré Logistics Tanzania as its logistics partner for the transportation of 1,298 MT of iron coils to Burundi. Bolloré Logistics teams in Tanzania cooperated with Tanzania Railways Limited (TRL) to transport the goods by trains. This new transportation mode, relaunched by TRL in February, is a great success as […]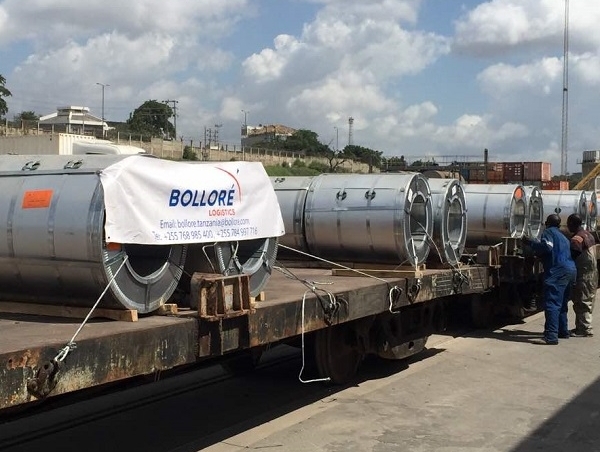 August 28, 2017: UBUCOM has selected Bolloré Logistics Tanzania as its logistics partner for the transportation of 1,298 MT of iron coils to Burundi. Bolloré Logistics teams in Tanzania cooperated with Tanzania Railways Limited (TRL) to transport the goods by trains.
This new transportation mode, relaunched by TRL in February, is a great success as more and more Burundian clients are using the rail transport mode to carry their goods.
For this operation, TRL provided 20 wagons at a time to transport the iron coils from Dar es Salaam to Burundi. It took up to three days to carry the materials from Dar es Salaam to Kigoma Port by train. Operationally, the containers were first stripped, and then the iron coils were loaded onto TRL block wagons. Upon the arrival at Kigoma Port, the iron coils were offloaded from the wagons and loaded on a barge for the delivery of manufactured goods across the Lake Tanganyika to Bujumbura in Burundi.
The supply chain giant successfully managed the entry clearance through Dar es Salaam port as well as managing the entire transportation process to the job site in Burundi.
Created in 2008, UBUCOM is a Burundian industrial company that manufactures steel and alu-zinc building materials.