Boeing's Keskar to present keynote address at MRO Summit Asia
January 12, 2018: Dr. Dinesh Keskar, senior vice president, Boeing Commercial Airplanes will be delivering the keynote address on January 18 at the much-coveted Aerospace & Defence MRO South Asia Summit to be held at Hotel Taj Mahal, Mansingh Road, New Delhi. The Indian Aviation Maintenance, Repair and Overhaul (MRO) industry is expected to grow […]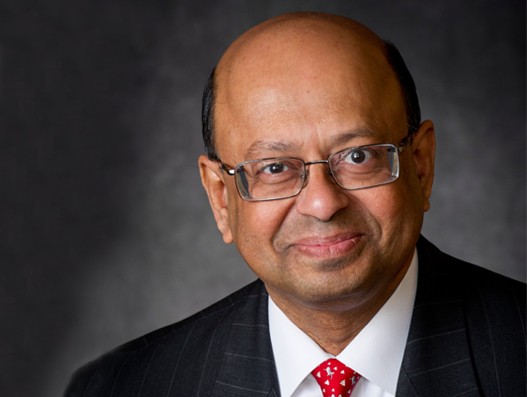 January 12, 2018: Dr. Dinesh Keskar, senior vice president, Boeing Commercial Airplanes will be delivering the keynote address on January 18 at the much-coveted Aerospace & Defence MRO South Asia Summit to be held at Hotel Taj Mahal, Mansingh Road, New Delhi.
The Indian Aviation Maintenance, Repair and Overhaul (MRO) industry is expected to grow over 1.5 billion by 2020. However, the current global Aviation MRO market is worth $45 billion, which reflects the fact India constitutes only a miniscule of the global MRO market.
India is a rapidly growing aviation market. Added to this there is an ever mounting requirement of military aircraft necessitated by defence requirements.
There are quite a few MRO service providers in the country. Most of the Indian MRO requirements are met outside India resulting in heavy drain on foreign exchange. Hence, there is a huge scope for the growth of MRO within India.
But the situation is undergoing a paradigm shift with the %u2018Make in India' policy launched by the government. The measured steps that the Indian government has taken in moving towards the open-sky policy, emphasis on indigenisation of production in defence, optimising the cost of aircraft operations, opening up of defence MRO for private participation, will further enhance India's strength as an MRO hub in the South Asia region.
The two day summit organised by STAT Times will look at ways and means of exploiting this market both in Civil and defence sectors. High profile leaders from across various sectors of the industry with rich knowledge and experience in the field have lined up for sharing their experience.
Dr. Keskar occupies a very senior position in Boeing and is an accomplished authority in Aviation. His keynote address will add a lot of value to the discussion at the Summit.