Boeing seal $1.3 billion deal with Ethiopian Airlines
November 15, 2017: Ethiopian Airlines recently signed off a mega deal with Boeing to buy four 777 freighters worth $1.3 billion. The announcement was made by Chicago-based Boeing and Ethiopian—Africa's largest cargo operator during the biennial Dubai Air Show. According to reports, Boeing 777 Freighters is the world's largest and longest-range twin-engine cargo jet. "This […]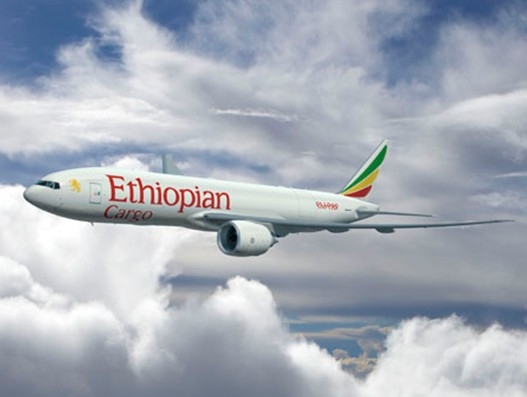 November 15, 2017: Ethiopian Airlines recently signed off a mega deal with Boeing to buy four 777 freighters worth $1.3 billion.
The announcement was made by Chicago-based Boeing and Ethiopian—Africa's largest cargo operator during the biennial Dubai Air Show.
According to reports, Boeing 777 Freighters is the world's largest and longest-range twin-engine cargo jet.
"This airplane order will offer Ethiopian's Cargo & Logistics business with enhanced cargo capacity and better operating economics as we continue to build one of the largest cargo terminals in the world," said Tewolde GebreMariam, Group CEO of Ethiopian Airlines,
"Operating high-performance airplanes such as the 777 Freighter is a reflection of our commitment to expand and support the growing imports and exports of our country and the African continent, " he said.
With about 100 airplanes in operation, Ethiopian flies one of the largest fleets in Africa, including Boeing 737s, 757s, 767s, 777s, and 787s.
"We are honored that Ethiopian Airlines has yet again selected Boeing airplanes to grow its operations, adding to an order book that includes the 737 MAX and 787 Dreamliner," said Boeing Commercial Airplanes President & CEO Kevin McAllister.
"The 777 Freighter has no competitor in its class when it comes to low operating costs, long range, and capacity to carry cargo," he said.