Boeing awarded US military load planning and tracking sustainment contract
Nov 12, 2019: The US Transportation Command (USTRANSCOM) has awarded Boeing was awarded a re-compete contract to increase and sustain the Integrated Computerized Deployment System (ICODES). ICODES is a logistics software application that helps to automate load planning and enables tracking of cargo movements across land, air and sea for the US Department of Defense […]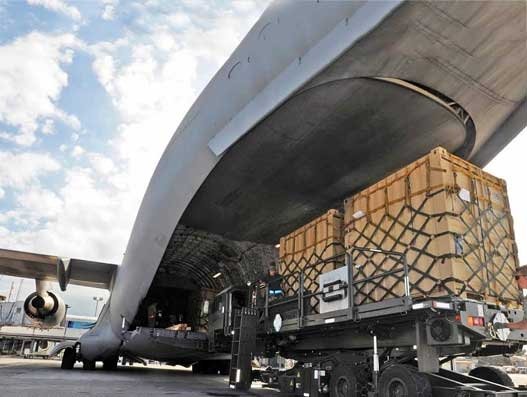 Nov 12, 2019: The US Transportation Command (USTRANSCOM) has awarded Boeing was awarded a re-compete contract to increase and sustain the Integrated Computerized Deployment System (ICODES). ICODES is a logistics software application that helps to automate load planning and enables tracking of cargo movements across land, air and sea for the US Department of Defense (DOD).
ICODES offers near real-time, end-to-end planning, tracking and forecasting of cargo stowage for aircraft, ships, rail and terminal yards, and supports unit move activities. The system allows an interface between multiple transportation and defense information systems. This facilitates users to effortlessly exchange critical data across the entire network.
"With ICODES, our customers have a common operating picture for managing global cargo and passenger movements. It helps ensures safe, efficient cargo placement while significantly reducing load planning time and operational costs," said Debbie Churchill, vice president, Mission Products and Services, Tapestry Solutions. "This award is a true testament of our customer-first commitment and deep domain experience across USTRANSCOM's Joint Deployment and Distribution Enterprise."
Work is being performed by Tapestry Solutions, part of Boeing Global Services, and teammates UNCOMN LLC and Jasper Solutions, Inc.