BOC Aviation orders 13 new Boeing 737 MAX 8 aircraft
<p style="text-align: justify;">Mar 21, 2017: Aircraft lessor BOC Aviation has ordered 13 new Boeing 737 MAX 8 aircraft.</p> <p style="text-align: justify;">"Airlines are attracted by the 737 MAX 8's lower operating costs and fuel efficiency," said Robert Martin, managing director and chief executive officer of BOC Aviation.</p> <p style="text-align: justify;">"BOC Aviation's purchase for an additional 13 […]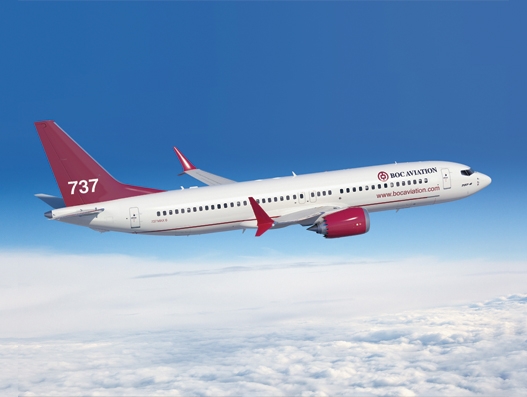 Mar 21, 2017: Aircraft lessor BOC Aviation has ordered 13 new Boeing 737 MAX 8 aircraft.
"Airlines are attracted by the 737 MAX 8's lower operating costs and fuel efficiency," said Robert Martin, managing director and chief executive officer of BOC Aviation.
"BOC Aviation's purchase for an additional 13 737 MAX 8s is a testament to the superior value, performance and economics the 737 MAX will bring to airlines around the world," said Dinesh Keskar, senior vice president, Asia Pacific & India Sales, Boeing Commercial Airplanes.
BOC Aviation recently celebrated the delivery of its 200th Boeing aircraft.
Following this latest purchase agreement, BOC Aviation's cumulative outstanding orders, purchases and deliveries to date for Boeing aircraft total 331 aircraft, including 209 aircraft from the Boeing Next-Generation 737 family and 74 Boeing 737 MAX 8 aircraft.