Blume will assist Matson Logistics in economising operations of its 700 containers
Blume Global announced that Matson Logistics, supply chain services provider and a subsidiary of Matson, has selected Blume Assets to optimise utilization for its fleet of more than 700, 53-foot intermodal containers and increase the company's visibility.

Matson Logistics moves thousands of shipments of inbound materials, outbound finished goods and industrial and consumer products every day. Blume Assets, implemented in February 2020, enables Matson Logistics to increase container utilisation and improve user experience with an expanded suite of tools. This results in enhanced inventory management, demand fulfillment, tracking and execution, financial services and customised reporting. 

"Deploying Blume Assets for our 53-foot container fleet demonstrates our use of technology to enhance and augment our personalized customer service, while enabling us to efficiently scale our operations." said Keith Crenshaw, AVP, Procurement & Pricing, Matson Logistics. "Matson Logistics has a long-standing relationship with Blume, and we are pleased to expand it further."

"Our customers, including Matson Logistics, benefit from a digitized supply chain, giving them the tools to better manage complex freight transportation systems. Blume has a long history of working closely with customers for continued success," said Pervinder Johar, CEO, Blume Global. "Domain expertise combined with data and technical innovation enables technology, such as Blume Assets, to deliver more accurate, measurable results."

Blume Assets optimizes asset yield, placement and utilization through advanced technologies, including machine learning, artificial intelligence and IoT. It also creates an asset management marketplace for any transportation asset class and geography and facilitates collaboration between multiple asset owners and classes.
You may also like:-
---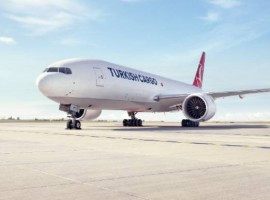 Air Cargo
Continuing its technological investments, the software reduces the error rate at its business processes as well as the costs while improving the employee productivity among other aspects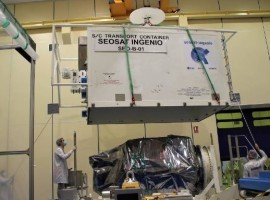 Aviation
SEOSAT-Ingenio is the first Spanish satellite with optical technology, developed primarily by the Spanish space industry led by Airbus in Spain as the prime contractor.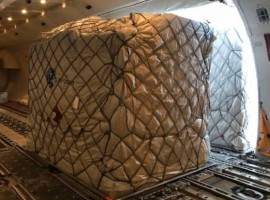 Logistics
Weekly direct flights will depart from Shanghai (PVG) every Monday and from Amsterdam (AMS) each Sunday to service for a post-COVID resurgence in demand during what is traditionally a fourth quarter peak season.