BLG Group begins operations in two logistics centres
Oct 3, 2018: The BLG Group simultaneously celebrated the opening of its second logistics centre in Falkensee near Berlin and the start of operations in its new distribution center for IKEA in Elsdorf between Hamburg and Bremen.
In Falkensee, BLG Logistics has been operating a state-of-the-art logistics centre for its customer Siemens Power & Gas since May. The facility covers an area of 45,000 square meters. From here, BLG supplies the production shop of the Siemens gas turbine facility in Berlin-Moabit as well as its external location in Berlin-Siemensstadt. All materials and intermediate products from various suppliers come together in the newly built logistics center. The BLG team is responsible for picking the parts delivered, on-site transport with its own trucks, and distribution of the materials to their assembly stations in the Siemens plant. BLG started carrying out these processes in a pre-production consolidation center at the plant in April 2017.
Around 100 guests, including many BLG customers from the Berlin/Brandenburg area, attended the official opening ceremony. Jens Wollesen, a member of the Managing Board and responsible for the BLG Contract Logistics Division, gave a speech in which he thanked Siemens, all the project partners and BLG employees, as well as Falkensee's mayor Heiko Müller "for support in gaining planning permission for both construction projects, Falkensee I and II". Jens Wollesen stated further, "Meanwhile, we operate a total of 64,000 square meters of logistics space in Falkensee. Falkensee II is located in the direct vicinity of Falkensee I. In this facility, we've been handling all external warehouse processes for the Siemens switching system production plant for a good four years. We've also integrated various activities for other customers."
Heiko Müller and Jan-Marc Lischka, managing directors of the Siemens gas turbine plant in Berlin, also addressed the guests. This was followed by a guided tour of the buildings, where the visitors were able to gain an impression of the complex logistics services performed by the 70-strong BLG team at the site. The BLG Group provides some 300 jobs in the Berlin/Brandenburg area.
Meanwhile, Thomas Krüger, managing director of BLG Retail Logistics, Andreas Bellmann, mayor of Elsdorf, and Johannes Ferber, Property Manager of IKEA Germany, opened the distribution center in Elsdorf. Here, BLG LOGISTICS takes care of incoming goods management as well as storage and picking operations for its customer IKEA for all products ordered online. In the warehouse with more than 36,000 storage spaces, goods for customers in the Hamburg, Kiel, Lübeck, Bremerhaven, Bremen and Oldenburg regions are picked and shipped. At peak times, up to 130 employees of the logistics service provider will be in action on the 35,000 square-meter site.
During his speech, Thomas Krüger emphasized, "Our employees are the success factor for our high-quality services." He also highlighted the successful cooperation between BLG and IKEA and underlined the longstanding, trust-based partnership between the two companies.
The foundation stone for the Elsdorf distribution center was laid in January. The facility was presented to media representatives today to mark the arrival of the first goods.
You may also like:-
---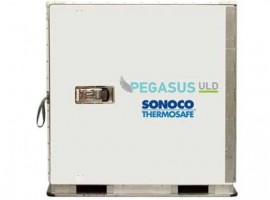 Logistics
FAA approval officially enables reciprocal EASA (European Aviation Safety Agency) approval, which is anticipated in the very near future.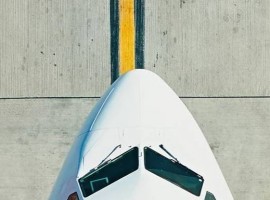 Logistics
The global rollout of CargoWise across a. hartrodt operations in Asia, South and North America, Oceania and Europe, will be a staged process with completion by March 2023.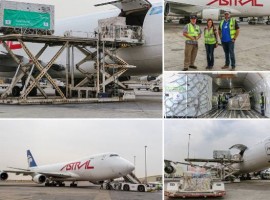 Air Cargo
Logistics
The hospital which included generators, tents, HEPA filters and medical equipment, can facilitate up to 200 people to receive potential lifesaving treatment.