Blackstone to buy stake in India's Allcargo unit for $53.6 mn
January 14, 2020: Blackstone Group, a New York-based private equity firm has agreed to buy a stake in the warehousing unit of India's Allcargo Logistics for Rs 380 crore ($53.6 million) as the US firm seeks to develop logistics parks in key consumption hubs in India. Blackstone has so far invested over $5 billion in […]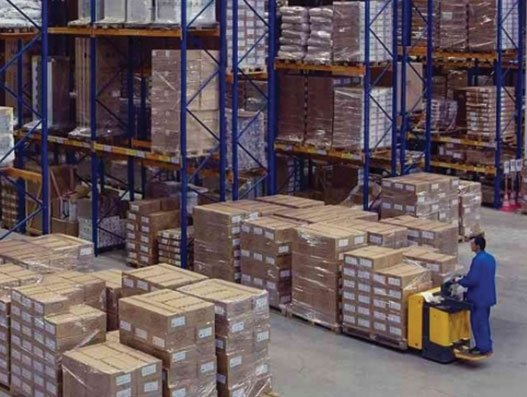 January 14, 2020: Blackstone Group, a New York-based private equity firm has agreed to buy a stake in the warehousing unit of India's Allcargo Logistics for Rs 380 crore ($53.6 million) as the US firm seeks to develop logistics parks in key consumption hubs in India.
Blackstone has so far invested over $5 billion in the country's real estate across commercial, retail, hospitality and residential segments.
Allcargo said in an exchange filing that its board approved the investment on January 13. The US private equity firm could further raise its stake over the next 12 months based on the achievement of pre-agreed performance milestones, which could leave Allcargo with a minority interest. Blackstone proposes to make its investment in the platform, by way of debt and equity.
"The Indian warehousing sector is scaling an expansionary curve backed by a robust regulatory environment and government thrust in boosting manufacturing, e-commerce, and organised retail. This sector has emerged as an attractive investment destination for global investors. Through this strategic tie-up, we reiterate our commitment and positioning to create a global benchmark in warehousing infrastructure and provide state-of-the-art warehousing solutions to our customers," said Shashi Kiran Shetty, chairman, Allcargo Logistics.
Blackstone is expanding into logistics in India to tap the growing demand for warehouses as companies including Amazon and Walmart invest billions of dollars in the country. The introduction of a nationwide tax regime has also prompted demand for large storage spaces from retailers to ensure fast, last-mile delivery of goods.
Allcargo has completed and ongoing projects in an advanced stage of developments for 6 million square feet of Grade A logistics parks across the National Capital Region (NCR) Delhi, Bengaluru, Hyderabad, Ahmedabad, Pune, JNPT in MMR (Mumbai), Hosur and Goa. About 80 percent of the company's warehousing portfolio is pre-leased of which close to 1.5 million square feet is already income producing. The company further has projects in the planning stage for another 3 million square feet.
The announcement comes barely weeks after Blackstone in December formed a $350 million investment platform with Mumbai-based Hiranandani Group dedicated to warehousing assets.