Blackstone to acquire US logistics assets from Colony Capital for $5.9 billion
Sep 30, 2019: Blackstone Group Inc has announced its plans to buy US industrial warehouses from real estate and investment management firm Colony Capital Inc in a $5.9 billion deal, to capitalise on the e-commerce boom. The Colony Industrial last-mile light industrial portfolio represents the substantial majority of the total transaction and comprises approximately 60 […]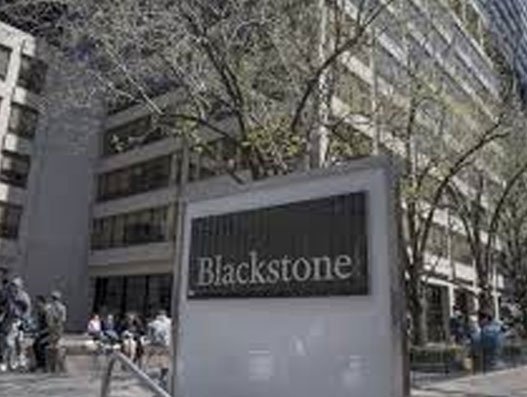 Sep 30, 2019: Blackstone Group Inc has announced its plans to buy US industrial warehouses from real estate and investment management firm Colony Capital Inc in a $5.9 billion deal, to capitalise on the e-commerce boom.
The Colony Industrial last-mile light industrial portfolio represents the substantial majority of the total transaction and comprises approximately 60 million square feet of infill, logistics assets across 465 light industrial buildings in 26 US markets, with significant concentration in Dallas, Atlanta, Florida, northern New Jersey, and California. The transaction also includes Colony's 51 percent ownership interest in a 4 million square foot portfolio of bulk distribution assets and the affiliated operating platform which manages the properties of both portfolios. The aggregate net sales proceeds to Colony are expected to be in excess of $1.2 billion.
This transaction comprises one of the highest quality portfolios of last-mile logistics assets in the US Colony Industrial was formed in December 2014 through Colony Capital's acquisition of Cobalt Capital Partners, founded and led by Lewis D. Friedland. Since then, the portfolio has doubled in size and produced strong and consistent operating results.
Darren Tangen, president of Colony Capital, stated, "We appreciate Blackstone has recognized the value that we've created at Colony Industrial and they are the ideal steward to lead this business during the next phase of its growth. Lew Friedland and the Colony Industrial team have executed flawlessly, achieving and even surpassing the goals of our original investment thesis five years ago. This sale allows Colony to both achieve compelling returns for our investors and generate significant liquidity, which among other uses, will help accelerate our ongoing transition into digital real estate and infrastructure."
Nadeem Meghji, head of real estate Americas at Blackstone, stated, "This acquisition of high quality warehouses demonstrates our continued strong conviction in logistics and positive e-commerce trends. As retailers continue to shorten delivery times and expand their last mile footprints, we believe warehouses in dense population centers will continue to experience outsized demand growth."
Lew Friedland, managing director, head of Colony Industrial, commented, "Last-mile logistics real estate continues to become an increasingly critical component of the global supply chain. We are pleased to have generated strong returns for our investors implementing this strategy and the portfolio and platform are extremely well-positioned for the positive market environment and continued growing demand for last-mile logistics space."
Each of the agreements is subject to customary closing conditions, including third party consent for the sale of the 51 percent interest in the bulk industrial portfolio, and is expected to close in the fourth quarter of 2019.
Willkie Farr & Gallagher served as legal counsel, and Morgan Stanley and Eastdil Secured served as financial advisors, and CBRE National Partners served as real estate advisor to Colony Capital. Simpson Thacher & Bartlett served as legal counsel to Blackstone.