Biman Bangladesh to resume New York service
January 06, 2020: Biman Bangladesh Airlines is making attempts to resume its Dhaka – New York service. The plan would essentially be a fifth-freedom route between Manchester and New York, making it a Dhaka-Manchester-New York service. Recently, the airline celebrated its 49th anniversary. "There will be marginal profit even if three flights can be operated […]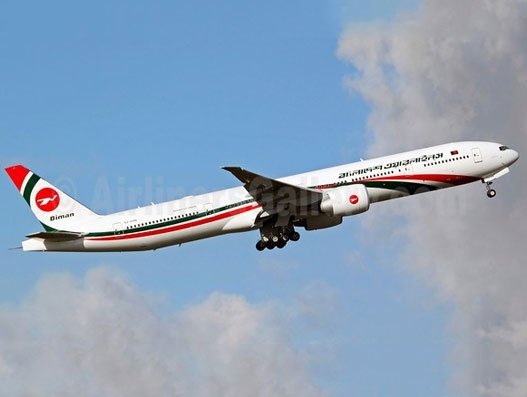 January 06, 2020: Biman Bangladesh Airlines is making attempts to resume its Dhaka - New York service. The plan would essentially be a fifth-freedom route between Manchester and New York, making it a Dhaka-Manchester-New York service.
Recently, the airline celebrated its 49th anniversary. "There will be marginal profit even if three flights can be operated in a week on the Dhaka-New York route. We are hopeful because we have modern aircraft. Frequent flyers put priority over the aircraft quality nowadays," Mokabbir Hossain, MD and CEO, Biman said.
According to New Age Bangladesh, the airline recently launched three weekly Dhaka-Manchester service. The inaugural service on a brand-new B787-9 took off on January 5. Biman ordered two 787-9 jets in November 2019.
Flying between Dhaka and Manchester isn't new. In fact, it has been more than seven years since the route was closed. The Dhaka-Manchester route was closed in September 2012 due to a shortage of aircraft.
Hossain said that the US aviation authorities would need to first visit Dhaka and inspect the Hazrat Shahjalal International Airport before approving the service. Apparently, the airline is already looking into getting approval. Biman is also looking to operate a Dhaka-Guangzhou service. However, this plan is being delayed – apparently by Chinese authorities. New Age reports that Guangzhou provincial authorities have been slow to give permission. This is despite the Chinese government approving the plan at the federal level. Biman's CEO says that Chinese authorities will visit Dhaka for facility inspections around January 15 – once Chinese government funding comes through.
Reports also note that Biman has plans to operate an additional fifth-freedom service to Toronto via Manchester.