Biddings begin for the second cargo operator's license at King Khalid International Airport, Riyadh
<p id="yui_3_16_0_ym19_1_1483079962048_10734" class="yiv0585064288MsoNormal" style="text-align: justify;">Dec 30, 2016: Riyadh Airports Company (RAC) has announced the start of the bidding for the second cargo operator's license at Riyadh's King Khalid International Airport. </p> <p id="yui_3_16_0_ym19_1_1483079962048_10735" class="yiv0585064288MsoNormal" style="text-align: justify;">The bidding process for the license comes within the effort of the <a title="General Authority of Civil Aviation" href="https://gaca.gov.sa/web/en-gb/page/home" target="_blank" rel="noopener […]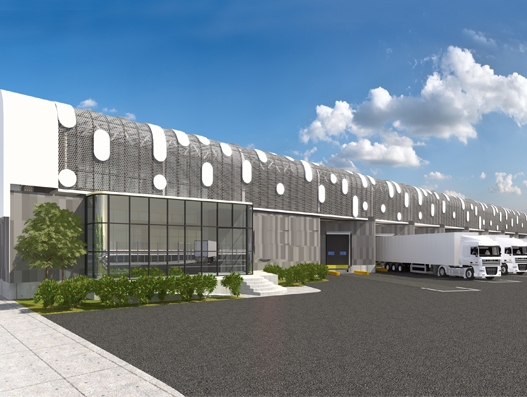 Dec 30, 2016: Riyadh Airports Company (RAC) has announced the start of the bidding for the second cargo operator's license at Riyadh's King Khalid International Airport.
The bidding process for the license comes within the effort of the General Authority of Civil Aviation (GACA) and Riyadh Airports Company to improve the level of services, open the door for foreign investments and achieve the Kingdom Vision 2030, all in an effort to upgrade the services at the Kingdom's airports.
Abdulrahman Al-Mubarak, director of the Cargo Concessions Department for the Kingdom airports, revealed that all meetings for the second cargo operator's license have concluded at King Khalid International Airport, adding that the competitive submission will start in the month February of next year.
"This will allow enough time for all joint-stock companies to submit their offerings, where we will choose the best offer available," he said.
He went on to emphasise GACA constant pursuit to improve shipping services and achieve the Kingdom Vision 2030, in respect to improve the Kingdom's ranking in the field of quality logistics services to the top twenty-five worldwide. He pointed out that the cargo village at King Khalid International Airport will provide world class logistics services, keeping up with the Kingdom Vision 2030.
"This is a leading step toward the future, especially since the bidding is open to all international air cargo handling companies, pointing out that this will raise the quality service level and provide alternative solutions to the public, in addition to providing job opportunities for all citizens," he added.
GACA have launched many investment opportunities at King Fahad International Airport, where one submission and a bid was awarded for the second and third phase of air cargo village at Dammam Airport.
The second cargo operator license was awarded to Singapore Airport Service Company (SASC), in addition to a bond and re-export area which was won by Eastern Gate Company.