Berlin airports report 8.7 percent increase in air cargo volume in 2016
Jan 16, 2017: Schönefeld and Tegel airports in Berlin have transported a total of 46,982 tonnes of air cargo in 2016 that represents an increase of 8.7 percent over the previous year.
At Schönefeld, 9,056 tonnes of cargo were processed (+11.4 percent) and at Tegel the figure was 37,926 tonnes (+8.0 percent).
4,367 tonnes of cargo was processed at Schönefeld and Tegel airports in December 2016, an increase of 15.6 percent compared with December 2015. Air cargo at Schönefeld totalled 766 tonnes, that's 0.3 percent less than in December 2015. At Tegel, the figure was 3,601 tonnes (+19.7 percent).
From January to December 2016, 32,906,881 passengers flew from both the airports. Some 11,652,922 passed through Schönefeld. That's 36.7 percent more than the previous year. Whilst 21,253,959 passengers flew from Tegel, that's 1.2 percent more than 2015.
In December 2016, 2,602,905 passengers passed through Schönefeld and Tegel airports. That's an increase of 12.8 percent compared with the same month in the previous year. In December 1,033,014 passengers flew from Schönefeld (+27.6 percent), at Tegel the figure was 1,569,891 passengers (+4.8 percent).
Karsten Mühlenfeld, CEO of the Board of Flughafen Berlin Brandenburg GmbH, says, "The passenger record is a great success for the airport company as well as for our customers and partners. My special thanks go to all employees who, due to their excellent work, have made this possible. Each day, every single one of us works hard to ensure the safest and most comfortable flight operations for our passengers. We expect a further increase in passenger numbers in 2017."
You may also like:-
---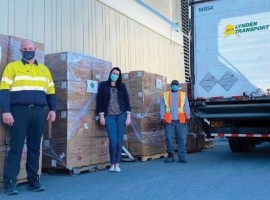 Logistics
The shipment, which was the largest donation received from private industry, included 12,500 isolation gowns, 100,000 N95 masks and 400,000 surgical masks.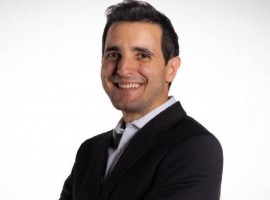 Air Cargo
Otávio joined LATAM Airlines Group in 2015, initially working in cargo planning and commercial areas but since 2019, he was LATAM Cargo Brazil's Operations vice president.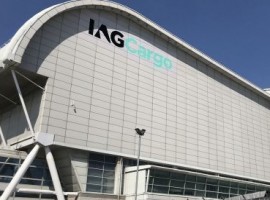 Air Cargo
The large amount of high dense engineering goods, destined for Europe & North America, that made the difference on weight.