Bellies or freighters who's pulling its weight around?
Operating freighters in a market that is putting pressure on yields is a challenging proposition. While all-cargo carriers are trying to forge ties with their passenger counterparts, combination carriers are scaling down freighter fleet and working their way out to expand their network and improve load factors.
Surya Kannoth
After years of stagnation following the global financial crisis of 2008, the air freight market finally made a marked rebound in 2017 and is on course to achieve an average tonnage gain of around 4.2 percent through 2020. While the pace is currently outracing cargo belly and freighter capacity, carriers are looking at ways to improve yields.
Aircraft manufacturer Boeing, at its annual cargo forecast, divulged that the air cargo market witnessed a 9.5 percent surge in global airfreight tonnage for the 12 months ended Nov 2017, the industry's strongest performance since the global financial crisis. Also, IATA predicts that air cargo revenues should reach $59.2 billion in 2018, up 8.6 percent from 2017 revenues of $54.5 billion. 
In recent years, bellyhold cargo has been capturing an increasing share of the overall air cargo market. This has been a global development - primarily due to faster growth in passenger demand than cargo demand. Therefore, bellyhold cargo capacity has been growing ahead of cargo demand, diminishing the need for dedicated freighter aircraft.
"It's (the air cargo market) mainly going to be driven via the passenger bellies," predicts Anand Yedery, regional cargo manager - South Asia, Middle East and Africa, Cathay Pacific Cargo. Yedery further adds that the combination carrier has taken delivery of 24, A350-900s, and there are more coming in later in the year. "We have the A350-1000s coming soon and in two years down the line we have the 777-9X," he said.
"The interesting thing to know about all these aircraft is their ability to carry cargo. To give you an example: we have carried over 40 tonnes of cargo on a B777 passenger aircraft ex-Mumbai. That is huge cargo capacity. So really for us moving forward that's the growth in terms of capacity along with our existing fleet of freighters," he added.
That said the popularity of large widebody cargo planes has not yet waned. The current shortage has prompted efforts to get hold of ageing 747-400 passenger aircraft to revive the virtually defunct conversion programme for the type, and the MD-11F has seen a revival, with some predictions that it may remain in service until the early 2030s.
Also, with most carriers reluctant to invest in new production cargo aircraft, the converted 777 freighter is turning into a favourable proposition, despite a hefty conversion price tag.
In fact, reports suggest that Boeing could increase production of 747-8 and 777-200 freighters. This, after a scale back on production last year to six units a year for the 747-8 and five per month for the 777. Several carriers including Qatar Airways, Lufthansa Cargo and All Nippon Airways have placed orders for 777-200Fs.
At present, the world's freighter fleet stands at 1810 aircraft and half of what is needed in the future will total 1100 standard body conversions of 45 tonne capacity B737, B757, A320 and A321 aircraft, the aircraft maker said.
Other new freighter aircraft by 2036 would include 430 medium wide-body airplanes (B767 and A330) with a 40 to 80 tonne payload, 460 wide-body conversions (B767, B747, A330) with a 40 to 120 tonne payload and 490 large production aircraft (MD-11, B777, B747) with 80 tonne payloads, Boeing said.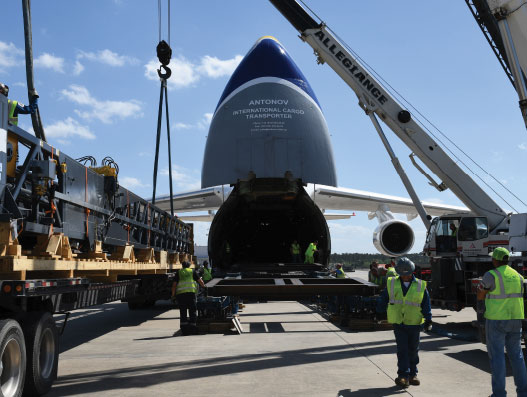 Interestingly, TIACA chairman Sebastiaan Scholte, during his New Year outlook for 2018 mentioned of how he hoped that there will not be a repeat of the traditional 'pig cycle' where freighters ordered in boom times are delivered during an economic downturn.
"Freighters represent only eight percent of the world's fleet but carry over 50 percent of global air cargo. Almost 85 percent of the wide body freighters ordered (B777F and B747–8F) has been delivered. Integrators are responsible for around 70% of the (mostly narrow-body) freighter orders. This implies that the extra freighter capacity on order unlikely will satisfy the extra demand for capacity. Even if freighters are now ordered, the delivery will be years later, when the economic outlook will be questionable. In the meantime, load factor improvements can only capture a part of the growth. If the growth continues, demand will outpace supply, forcing prices to go up. Hopefully we will not repeat the traditional 'pig cycle' where freighters are ordered in booming times to be delivered when there is an economic downturn," he wrote.
Evolving business models
The changing air cargo environment has also witnessed a number of interesting partnership deals between combination and all-cargo carriers in an effort to leverage their cargo holds. Take for instance, the agreement between Cargolux and Emirates SkyCargo, or United and Lufthansa with ANA Cargo, IAG Cargo with Qatar Airways and Air Canada joining hands with Cargojet – creating a combination of belly and main deck.
On the other hand, carriers like Air France KLM, Lufthansa and Singapore Airlines have downsized their freighters, while Northwest and Japan Airlines have grounded their freighter fleet altogether. However, according to industry opinion, airlines that have not downscaled or even increased freighter capacity are now benefiting more from the recent and future growth.
Also, carriers such as Cathay Pacific can be considered as an anomaly in the air cargo industry. "While other air freight operators are parking their wide bodies and retrenching operations, Cathay Pacific continues to enhance its already sizeable cargo network," said Yedery. 
"While belly operations are extremely helpful, Cathay Pacific likes the combination of belly cargo and freighters due to large freighter network, reason being, we have a significant advantage over others due to the wide range of cargo products. Also we have more flexibility to capture various business opportunities," he added.
In 2017, the performance Cathay Pacific's cargo division was outstanding – demand was robust and tonnage grew faster than capacity. The first quarter of 2018 has seen the positive growth of last year carry over. The volume of cargo carried across the network grew ahead of capacity, and yields are up. Tonnage rose by 7.8 per cent against a 4.7 per cent increase in capacity while there was a 7.7 per cent increase in cargo and mail revenue tonne kilometres (RTKs).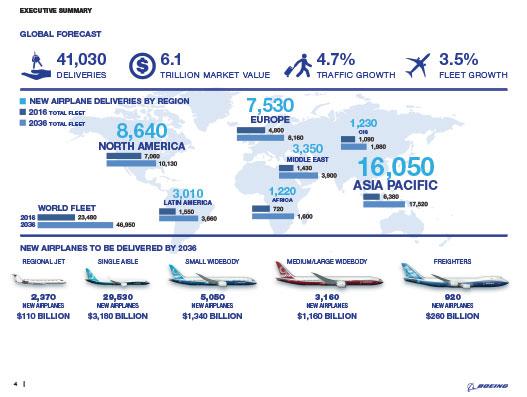 Dealing with over-capacity concerns
While the industry remains jubilant of having had a relatively good run since the last one year, it will not remove the huge structural overcapacity problem. So how are all-cargo players and combination carriers dealing with capacity-related concerns?
For the last 10 months, the air freight industry favoured situation of capacity growth rates being lower those of demand. However, as of March IATA numbers show that capacity growth rates have begun outpacing demand growth rates which will impact supply-demand balance. 
"In our company we build our strategy on harmonized demand-supply concept and work closely with our customers, aligning our network, number of frequencies, implementing effective aircraft utilization, and discussing possible variants to add or diminish capacity," explained Sergey Lazarev, General Director of AirBridgeCargo Airlines.
In addition to this, Lazarev said that they are analyzing market situation, shift in demand, and customers' requirements, both on corporate and operational levels, trying to be flexible in taking appropriate actions and adopting new technologies when it comes, for example, to special cargoes logistics solutions. "This allows us to optimize network, fleet and service offering in the most effective manner," he reasoned.
AirBridgeCargo started 2017 with two-digit growth rates transforming into massive peak season in the last three months of the year. "We continued solidifying our tonnage growth with more than 700,000 tonnes of cargo carried for the whole 2017 – 13 percent up YOY. There was an upsurge in all major markets of ABC's footprint. ABC's load factor inched 4 percent up YOY, reaching 71 percent. We attributed this growth to the successful realization of fleet expansion strategy, development of special cargoes solutions and the introduction of new destinations. Combination of these business steps, bolstered by effective work from our high-end specialists made it possible for ABC to continue its momentum," Lazarev added.
As for 2018, ABC performance results are on the level of 2017 which is mostly attributed to the fact that instead of increasing network and fleet expansion. The airline is focusing on quality performance, stabilizing our network, aligning schedule,and improving our service offering for special cargoes. "Some markets show stable increase for ABC, likes of Asia, Europe, and USA, where we have increased number of frequencies, introduced new destinations (Columbus, Liege, and Budapest) and are on the path to meet customers' expectations further. We still favor upsurge of volumes in special cargoes – pharmaceuticals (over 95 percent), oversize and heavy (around 30 percent), and other special cargoes, likes of dangerous goods and e-commerce.
"Overcapacity in the industry remains a major concern and had made it difficult to increase rates," said Cathay's Yedery.
However, growing demand since the second quarter last year has continued in 2018 with big increases in tonnages as well as load factors along with increase in yields, he observes. "We are highly optimistic about the current signs which hint that the market is set to stay strong although the upward momentum may not be as strong as 2017," he added.
ANTONOV Airlines which operates the world's largest aircraft the unique AN-225 apart from its current freighter fleet of seven AN-124-100 aircraft, the AN-22, the world's largest turboprop-powered aircraft, and the smaller AN-26 has its modernization programme in place. "Through our modernisation programme and life-extension programme, we have ensured our AN-124s and AN-225 are fit to fly well into the future. As these aircraft types are no longer in production our potential growth is linked to identifying potential AN-124s, which may become available to purchase from time to time," said Michael Goodisman, business development director, ANTONOV Airlines.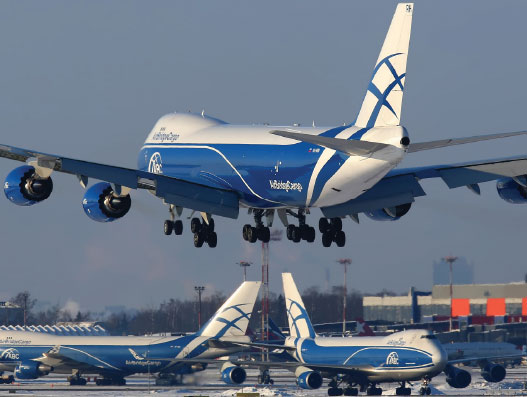 An important point remains – there is always a relevance for freighters at all times – especially when it comes to carrying specialised and odd-sized cargo. Hence despite feeling the heat of competition from the combination carriers, all cargo carriers do have some advantages over passenger models - for instance, bigger doors and the flexibility of flying at odd hours. All cargo carriers have a different approach and attitude towards special cargo and ensure that their processes are designed towards such shipments. The all cargo carriers also operate on a route which is air freight demand driven and not decided by the passenger traffic and apart from that there is always a possibility of launching niche lanes.
"We operate in the niche market of carrying outsized cargo, which no other commercially available aircraft types can carry. Whilst there is competition among project cargo airlines it is not to the same extent as the scheduled carriers of general cargo. We are not as exposed to the over-capacity challenges of general cargo freighter operators. We have a "core-outsized" component to our activity which protects us. We can also benefit from smaller project cargo, or even general cargo when there is limited capacity on other aircraft types. As an ad-hoc, charter operator, we have the flexibility to operate easily to wherever there is demand," explained Goodisman.
Growth of e-commerce
The explosive growth of ecommerce has made combination airlines pretty dominant especially in general air cargo markets. This is helping to reduce the directional imbalances, with volumes growing across the network. Also retail confidence has driven up the volumes of fast fashion, with brands wanting to get new and successful lines to market within days. Demand for air freight has also been driven by shortened product cycles for electronics and consumer products. 
According to industry statistics, the percentage of e-commerce sales in retail sales has grown in the previous years and the growth of this sector will continue to increase in the years to come. For such target audience, the new and evolving air cargo market is better served through belly capacity.