Balfour Manuel takes the reins as CEO for Blue Dart
Jan 24, 2019: India%u2019s logistics giant Blue Dart Express Limited has named Balfour Manuel, a veteran of the company of over 35 years, as CEO with immediate effect. 
Most recently, he was Senior Vice President in charge of Blue Dart%u2019s business-to-business customers, a cornerstone of Blue Dart%u2019s customer base.
Prior to this, Manuel also held a key general management position where he was responsible for the growth and development of Blue Dart%u2019s business in the Western region in India. 
Manuel succeeds Anil Khanna who is leaving the organization after more than 12 years in the role. Khanna will also become an additional non-executive director of the company. 
Under Khanna, Blue Dart broadened its strategic focus from being an air express company to a fullfledged logistics organization offering a wide range of products and services, as well as industry specific solutions in air and ground express segments. He will be actively involved in supporting Manuel to ensure that Blue Dart operates smoothly during the transition phase.
%u201CI have spent my career in Blue Dart and have witnessed tremendous transformation in the past 35 years as the company grew from strength to strength, in tandem with India%u2019s economy. I am delighted to take on the responsibility and lead the team to chart the next growth decade,%u201D said Balfour Manuel, CEO, Blue Dart Express Limited. 
%u201CIndia makes up some 15 percent of global growth, and Blue Dart%u2019s market leading position serves us well in this fast-evolving landscape to help our customers tap opportunities.%u201D
During the year ending March 31, 2018, Blue Dart Express handled over 196 million domestic shipments, 0.92 million international shipments and over 697,000 tonnes of documents and parcels across the nation and 220 countries and territories worldwide.
You may also like:-
---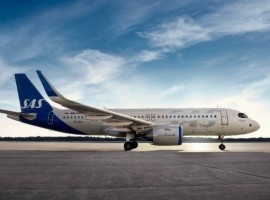 Air Cargo
Logistics
The IATA appointed independent assessment focuses on the quality assurance processes, operational and technical innovation, risk management, and the preservation of all relevant shipment data along the entire logistics chain.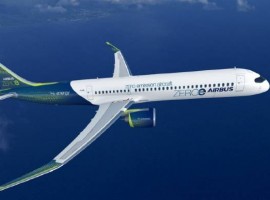 Aviation
In order to tackle these challenges, airports will require significant hydrogen transport and refueling infrastructure to meet the needs of day-to-day operations.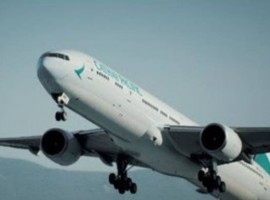 Air Cargo
Flight CX8800 will be operated by a reconfigured Boeing 777-300ER passenger aircraft instead of Cathay Pacific's go-to ultra-long-haul freighter, the Boeing 747-8.