Bahrain Grand Prix 2019 spurs pax and cargo growth at Bahrain Airport to record high
April 10, 2019: Bahrain Airport (BIA) handled a total of 5,077 passengers, in the build up to the 2019 Formula One (F1) Gulf Air Bahrain Grand Prix, a 14 percent increase compared to the previous year, informed Bahrain Airport Company (BAC), the airport's operator and managing body. The event was held from March 29 to […]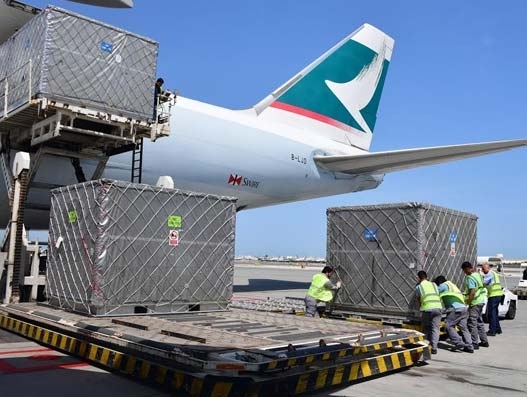 April 10, 2019: Bahrain Airport (BIA) handled a total of 5,077 passengers, in the build up to the 2019 Formula One (F1) Gulf Air Bahrain Grand Prix, a 14 percent increase compared to the previous year, informed Bahrain Airport Company (BAC), the airport's operator and managing body.
The event was held from March 29 to March 31.
The airport saw 23 percent year-on-year increase in the cargo throughput. More than 1,564 tonnes of race-related cargo was processed through the airport. The airport also informed that 19 cargo flights in total arrived at BIA during the build up to the race weekend, carrying the race cars themselves, spare parts, computer equipment, tools, and thousands of litres of fuel and oil.
Upon arrival, the cargo was screened by customs and stored in the airport's 25,000m Cargo Terminal, operated by Bahrain Airport Services (BAS), before being delivered to Bahrain International Circuit for the race.
AirBridgeCargo, Cargolux, Emirates, Cathay Pacific, Atlas Air, Qantas Air, Singapore Airlines, and Aerotrans Airlines operated flights to the Kingdom specifically for the F1.
The airport had earlier undergone special preparations to welcome the influx of international visitors and to accommodate the requirements of the teams and cargo arriving for the race.
BAC said through a statement: "Preparations were finalised through coordination committee meetings attended by senior representatives of BIC, Immigration and Passport Control, Customs Affairs, Airport Police from the Ministry of Interior (MoI), Gulf Air; BAS, and Bahrain Limo."