Bahrain Airport Company explores partnership opportunities
June 12, 2019: At the recently concluded Air Cargo Europe, Bahrain Airport Company (BAC) team members met with senior representatives from leading global airlines, airports, freight forwarders, and couriers, highlighting the important steps Bahrain International Airport (BIA) is taking to develop its air cargo infrastructure to support the rapid growth in e-commerce in the region.
DHL International recently signed an agreement to extend its current lease at BIA for another 10 years, meaning the airport will continue to serve as the Middle East and North Africa (MENA) regional hub for the global logistics giant. This, in turn, will support the country's sustained economic growth in accordance with its Economic Vision 2030.
At the beginning of the year, US multinational courier company FedEx Corporation signed up as the anchor tenant at the new Cargo Area and will operate 9,000sqm at the new facility.
Ayman Zainal, chief commercial officer, BAC said: "This event provided an excellent opportunity for us to showcase the Kingdom's continued progress towards becoming a centre for logistics in the region. During Air Cargo Europe, we met with leading international logistics companies, airlines, courier companies and freight forwarders, who expressed interest in exploring new business in Bahrain. Once the Airport Modernisation Programme (AMP) is completed, we expect to build many more industry connections with key players, which will further increase the aviation sector's contribution to the local economy in line with Bahrain's Economic Vision 2030."
He added: "Through the AMP, which is one of the most important national project's in the Kingdom's history, we are developing a BD22 million new Cargo Area that will help turn logistics and air cargo into one of Bahrain's primary industries."
Located on the north runway of BIA, the new 25,000 sqm Cargo Area will be comprised of warehouses, aircraft parking and associated infrastructure.
You may also like:-
---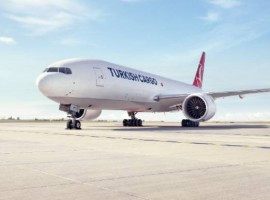 Air Cargo
Continuing its technological investments, the software reduces the error rate at its business processes as well as the costs while improving the employee productivity among other aspects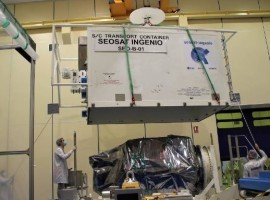 Aviation
SEOSAT-Ingenio is the first Spanish satellite with optical technology, developed primarily by the Spanish space industry led by Airbus in Spain as the prime contractor.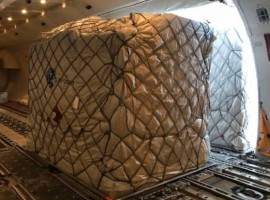 Logistics
Weekly direct flights will depart from Shanghai (PVG) every Monday and from Amsterdam (AMS) each Sunday to service for a post-COVID resurgence in demand during what is traditionally a fourth quarter peak season.