Baby products tops Heathrow's cargo exports in 2018
April 26, 2019: Heathrow Cargo has revealed that over 30,000 metric tonnes of baby related items made their way through the UK%u2019s only hub airport in 2018 compared to 2017. Baby clothes topped the list with 10,398 tonnes of bibs and baby grows taking off from the UK to shopfronts the world over. Mothers across […]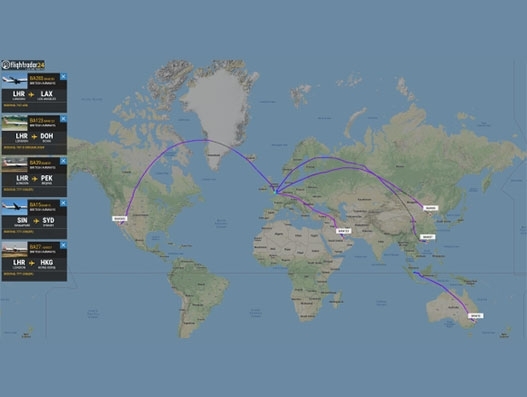 April 26, 2019: Heathrow Cargo has revealed that over 30,000 metric tonnes of baby related items made their way through the UK's only hub airport in 2018 compared to 2017.
Baby clothes topped the list with 10,398 tonnes of bibs and baby grows taking off from the UK to shopfronts the world over. Mothers across the globe were well stocked on baby food, formula and vitamins after 8,220 metric tonnes of provisions were flown from Heathrow to markets further afield. Other top children's commodities include toys, blankets, furniture, baskets and nappies.
The top destinations for the UK's exports are China, Hong Kong Australia, Meghan's home country, the USA and Qatar.
Most of these items (94 percent) travelled in the belly hold of the same commercial planes that carry holidaymakers and business-travellers alike to various destinations across the globe.
Nick Platts, head of Cargo at Heathrow said: "All the aircraft flying through our airport carry precious cargo of some description - families travelling to welcome new members and cargo essentials for new parents, such as bassinettes, prams and baby food. It's great to see so much interest in the arrival of the youngest member of the royal family. Of course, all my colleagues are hard at work making every arrival feel special and we're focused on Heathrow playing our part as one of the UK's largest ports, helping goods make their way across the globe."