Azul Cargo Express inks shipping deal with Latin America's e-commerce giant
Aug 30, 2019: Azul Cargo Express, Azul's cargo unit, has signed a commercial agreement with Mercado Libre, Latin America's largest e-commerce company. With this deal, Azul Cargo Express becomes the only air-shipping partner within Brazil for purchases made on Mercado Libre's website, informed the Brazilian airline. The two companies started working together earlier this year. […]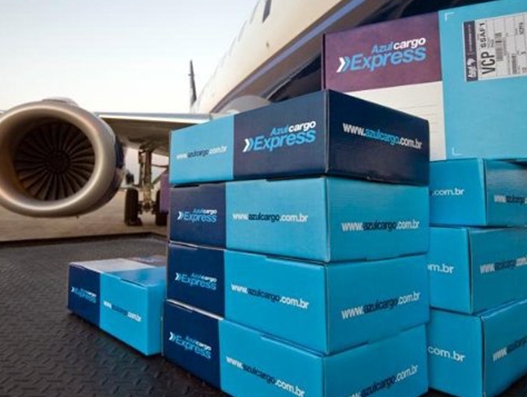 Aug 30, 2019: Azul Cargo Express, Azul's cargo unit, has signed a commercial agreement with Mercado Libre, Latin America's largest e-commerce company.
With this deal, Azul Cargo Express becomes the only air-shipping partner within Brazil for purchases made on Mercado Libre's website, informed the Brazilian airline.
The two companies started working together earlier this year. And currently, Mercado Libre represents 10 percent of Azul Cargo Express' revenue.
"With Azul, we expect to significantly increase both the number and speed of deliveries," said Leandro Bassoi, vice-president of Mercado Envios, Mercado Libre's Latin America shipping unit.
"When it comes to shipping, customers want fast delivery and reliable service, and this is what we do best. We fly to more than 100 domestic destinations, have 250 franchise stores nationwide, and are able to reach more than 3,500 municipalities within 24 hours. Moreover, we are the only airline in 72 percent of the routes we serve. Our breadth of reach and delivery speed is unique in the country," said John Rodgerson, Azul's CEO.
E-commerce contributed the most to the airline's cargo business growth. The revenue from e-commerce increased 314 percent over last year.
And the overall cargo business surged 44 percent during the first half of the year, benefiting from Azul's network and fleet expansion. Last year, the carrier also added dedicated freighter capacity with the addition of two 737 freighters to its fleet.