Azerbaijan Airlines orders five Boeing 787 Dreamliners, two freighters
November 13, 2017: Azerbaijan Airlines has announced its decision to order additional five Boeing 787-8 Dreamliners from Boeing, along with two large freighters valued at about $1.9 billion. The deal was struck during the recently held Dubai Airshow 2017. Azerbaijan Airlines is a major air carrier and industry leader in the Central Asia region, serving […]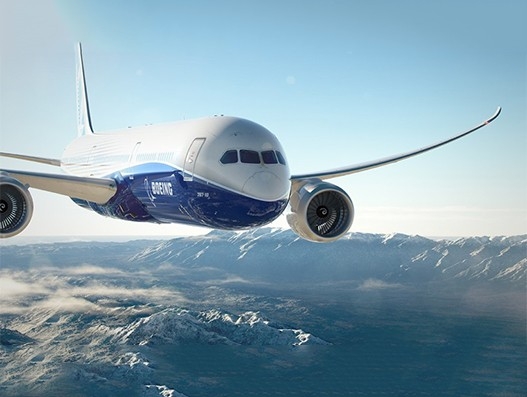 November 13, 2017: Azerbaijan Airlines has announced its decision to order additional five Boeing 787-8 Dreamliners from Boeing, along with two large freighters valued at about $1.9 billion. The deal was struck during the recently held Dubai Airshow 2017.
Azerbaijan Airlines is a major air carrier and industry leader in the Central Asia region, serving 40 destinations in 25 countries. The airline currently flies two 787 airplanes as well as a fleet of Boeing 757 and 767s.
According to sources, Azerbaijan Airlines has also announced to launch customer for the 787 Landing Gear Exchange Program whereby Boeing Global Services would provide the carrier with a lower-cost solution for overhauled and certified landing gears for its Dreamliner fleet.
"Ordering additional 787 Dreamliner airplanes will greatly expand our airline's capabilities, allowing us to serve new destinations and carry more passengers," said AZAL President Jahangir Askerov.
"We are delighted to expand our partnership with The Boeing Company, which has been a reliable partner in supplying modern airplanes, and helping us operate and maintain the jets," he adds.
"We appreciate Azerbaijan Airlines' growing confidence in the Boeing 787 and the airplane's market-leading fuel efficiency and passenger-pleasing features," said Kevin McAllister, president and CEO of Boeing Commercial Airplanes.
"The 787 Dreamliner will play a key role in Azerbaijan's fleet modernization plan, help them open new routes, and contribute to their long-term success," he said.
"Boeing is excited to launch the 787 landing gear exchange program with Azerbaijan Airlines.This program will keep the airline's 787s flying while providing a cost-effective and reliable alternative to buying new landing gear and performing equipment overhaul," said Stan Deal, President and CEO of Boeing Global Services.