Qatar Airways becomes the first Middle Eastern Airline to launch services to Krabi
<p style="text-align: justify;">Qatar Airways has launched new services to Krabi, in the southern province of Thai to become the first Middle Eastern airline to provide scheduled services to this place of tourist importance. With this service, Qatar Airways provides services to three strategic destinations in Thai.</p> <p style="text-align: justify;">Qatar Airways Senior Vice President of Asia […]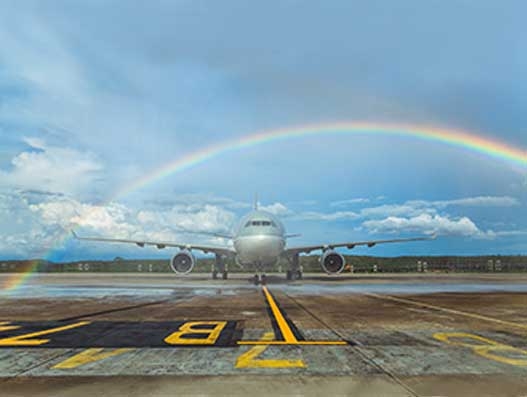 Qatar Airways has launched new services to Krabi, in the southern province of Thai to become the first Middle Eastern airline to provide scheduled services to this place of tourist importance. With this service, Qatar Airways provides services to three strategic destinations in Thai.
Qatar Airways Senior Vice President of Asia Pacific, Marwan Koleilat, said: "I am delighted to be able to inaugurate the first service to Krabi, providing travellers from key markets with direct access to Krabi and the region's tourism hot spots – undeniably some of the most popular and sought after travel destinations in the world. Thailand remains an important market for Qatar Airways as we continue to explore key secondary destinations to better serve the global traveller. Guests can now enjoy Qatar Airways' award-winning service on board one of the youngest fleets in the industry when we fly together to Krabi, Thailand.
"Additionally, the new service to Krabi opens up a host of convenient global destinations for the people of Krabi and its region and I'd like to thank the Thai people for their continued support over the last 20 years."

The Southern Thai region of Krabi is a province of stunning natural beauty, with towering limestone formations hugging a myriad of tropical beaches. The area is home to the famous Tiger Cave Temple, Railay Beach. Ko Poda, Khao Phanom Bencha National Park and Ko Lanta Yai; combining to attract a considerable number of sun-seeking tourists every year.
Tourism Authority of Thailand Governor, Yuthasak Supasorn, said: "We wish to express our warmest welcome to Qatar Airways and its new route between Krabi and Doha. Thanks to the new route launch; Thailand now has even better connections to the world. Krabi is one of Thailand's most iconic regions; situated on the Andaman Sea on the South-Western coast it is rich with pearly beaches, translucent waters, coral reefs, waterfalls and natural caves. Last year, Thailand received more than 39,000 tourists from Qatar and with this new route, we expect more tourist arrivals in the years ahead. This new route also provides great connectivity for travellers coming from other parts of the GCC, the Middle East, Europe and Africa."