MIAL enhances its export handling capacity with new Export Heavy and Bonded Cargo Terminal
<p style="text-align: justify;">Mumbai International Airport has announced the launch of its first-of-a-kind cargo terminal in India for bonded and heavy export cargo. The new facility is expected to augment MIAL's export handling capacity by adding 3, 00,000 tonnes of cargo per annum.</p> <p style="text-align: justify;">Spread over 7500 square metres, the state-of-the-art facility provides exclusive handling […]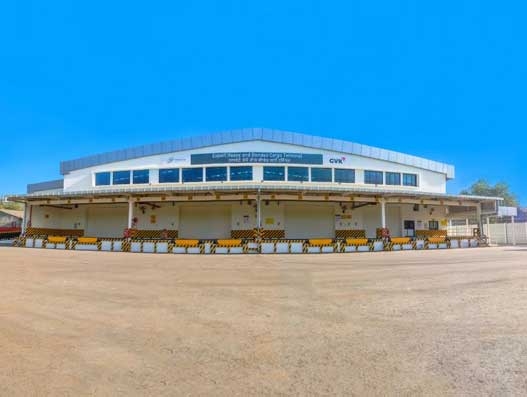 Mumbai International Airport has announced the launch of its first-of-a-kind cargo terminal in India for bonded and heavy export cargo. The new facility is expected to augment MIAL's export handling capacity by adding 3, 00,000 tonnes of cargo per annum.
Spread over 7500 square metres, the state-of-the-art facility provides exclusive handling for Heavy, Odd Size and bonded cargo. The facility provides a one stop solution for bonded cargo handling with dedicated channel for cargo admittance, X-ray screening and palletization. The new process management deployed, along with incremental export capacity, will reduce the dwell time to a considerable extent.
While the export light consignments will continue to be handled at the existing export terminal, commissioning this facility will enhance the terminal's infrastructure, stimulating further growth in export volumes at MIAL.
The new facility will complement the existing Export Unitization Zone by increasing efficiency through faster admittance of cargo, swift turnaround of vehicles and overall reduction in handling dwell time with new process management. With this additional facility, Chatrapati Shivaji International Airport (CSIA) will now have 50 truck docks to serve export cargo.