Lufthansa expands its presence in northern Scandinavia
Nov 28, 2016: Lufthansa has launched flights to Tromsø (Norway), the northernmost destination that Lufthansa has ever flown to. The new Lufthansa destination in the Lapland region will be served until March 25, 2017 by a 138-seat Airbus A319 with two booking classes. With duration of approximately 3 hours and 25 minutes, the flight is […]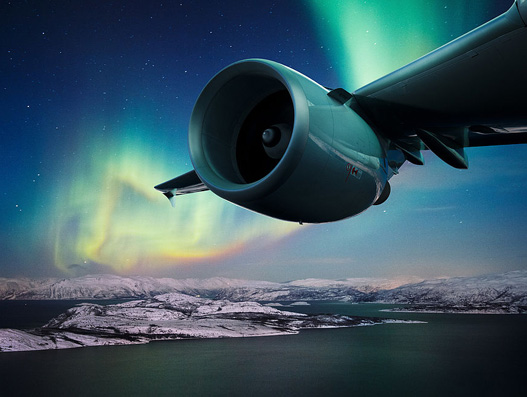 Nov 28, 2016: Lufthansa has launched flights to Tromsø (Norway), the northernmost destination that Lufthansa has ever flown to.
The new Lufthansa destination in the Lapland region will be served until March 25, 2017 by a 138-seat Airbus A319 with two booking classes.
With duration of approximately 3 hours and 25 minutes, the flight is one of the longest in Lufthansa's European network.
Tromsø is 350 km to the north of the Arctic Circle. From an aquarium and a number of museums to the world's northernmost botanical garden, you will find sights here that you can't see every day. Tromsø is also the perfect place for taking in the spectacular natural wonder of the legendary Aurora Borealis. Outdoor enthusiasts come to Tromsø because it is just a stone's throw from unspoiled nature, offering travellers a wide range of activities including fishing, whale watching and dog-sledding.
Another destination in Scandinavia is also new this winter: in addition to Tromsø, Lufthansa is also flying from Frankfurt to Ivalo in Finland once a week.
With these two new destinations and the existing route to Kittilä (Finland) that is offered twice weekly from Munich, Lufthansa's winter flight schedule now has three attractive tourist destinations in the far north of Europe that are extremely popular at the moment.