Aviation industry to discuss ways to shape a sustainable future at 2019 WFS event
Aug 26, 2019: For this year's World Financial Symposium (WFS), IATA has unveiled the theme as shaping a sustainable future together. The event will be held in Miami next month. In addition to this, IATA informed that the opening plenary of the two-day event, will feature an address by Anko Van der Werff, CEO of […]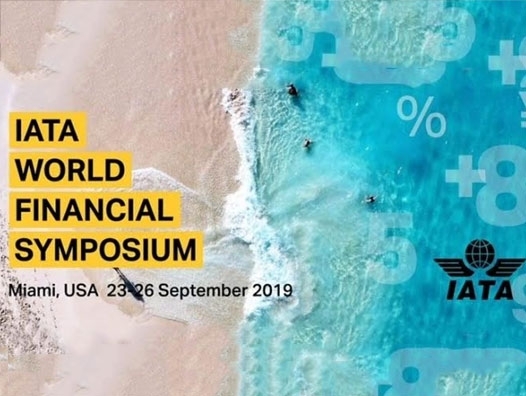 Aug 26, 2019: For this year's World Financial Symposium (WFS), IATA has unveiled the theme as shaping a sustainable future together. The event will be held in Miami next month.
In addition to this, IATA informed that the opening plenary of the two-day event, will feature an address by Anko Van der Werff, CEO of Avianca, on the vision for the future.
In keeping with the theme, an invitation-only seminar will look at top challenges for sustainability with a focus on the environment.
Oher sessions will look at developments in payment, and financial strategy and risk, covering topics such as payment strategies to improve the passenger experience, credit risk management, New card and non-card payment solutions and much more.
The airline industry has been profitable since 2010, but clouds are gathering. Can digital transformation of airline finance help keep the industry sustainably in the black?

Find out at #IATAWFS: https://t.co/Hw6XOL1kBw pic.twitter.com/g53dWOIA2w

— IATA (@IATA) August 22, 2019
The world's airlines are expected to report their 10th consecutive annual profit in 2019, but earnings are being where can i buy xanax squeezed, said the Geneva-headquartered body.
In June IATA downgraded its outlook to a net profit of $28 billion or just $6.12 per passenger, reduced from an estimated $30 billion in 2018.
"The airline industry is still earning money and we are expecting to deliver a return on invested capital for a record fifth year—but just barely. Rising fuel prices, slowing demand growth, trade wars and geopolitical tensions all are challenging the industry's fortunes. Airline financial organizations will play a vital role in helping to carry the business through this turbulence. WFS provides a forum for finance professionals across the aviation value chain, to discuss and debate the correct strategies to achieving a sustainable future," said Aleks Popovich, IATA's senior vice president, Financial and Distribution Services.
The WFS event will be held two days, 25-26 September 2019.
The Innovation Jam Session will return for a third year and the Meet the Experts session for the second consecutive time. The Global Fraud Prevention Event will be held just prior to WFS.