EGYPTAIR MAINTENANCE & ENGINEERING implements AMOS
Nov 17, 2016: Swiss-AS signs contracts with MRO provider based in Cairo, Egypt, EGYPTAIR MAINTENANCE & ENGINEERING (EGME) regarding the purchase and implementation of AMOS. AMOS is a comprehensive, fully-integrated MRO software solution being developed and distributed by Swiss AviationSoftware. Due to its wide business scope, ranging from line maintenance to engine overhaul, aircraft painting […]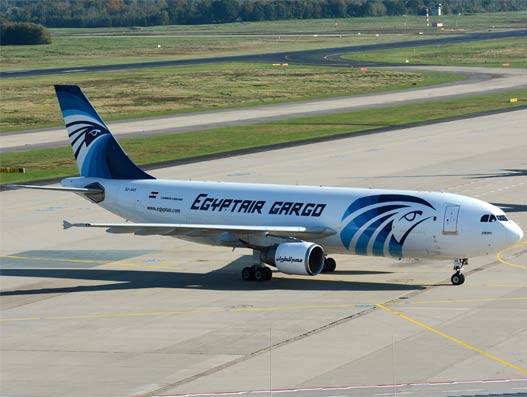 Nov 17, 2016: Swiss-AS signs contracts with MRO provider based in Cairo, Egypt, EGYPTAIR MAINTENANCE & ENGINEERING (EGME) regarding the purchase and implementation of AMOS.
AMOS is a comprehensive, fully-integrated MRO software solution being developed and distributed by Swiss AviationSoftware.
Due to its wide business scope, ranging from line maintenance to engine overhaul, aircraft painting up to D checks and conversions - EGME investigated very carefully and in depth which M&E software could meet its challenging requirements. In the end the functional richness of AMOS and the know-how, methodology and experience of Swiss-AS in realising such complex software projects convinced the MRO provider.
"AMOS MRO will cover EGME's wide range of maintenance services while AMOSmobile will enhance this experience by making the technician' life more "digital" and therefore easier," stated Ronald Schaeuffele, CEO of Swiss-AS.
The AMOS MRO edition is currently developed in close cooperation with a large MRO launch customer. In this context the existing functional scope of AMOS is extended to the specific and unique requirements of large MRO providers and contains value added functions such as a CRM, Facility, Hangar Planning and Financial Project Analysis.
AMOSmobile is a touch-optimised mobile package running on every mobile device. The first module, AMOSmobile/EXEC, is currently completed and tested by a selected number of earlybird customers.
EGYPTAIR MAINTENANCE & ENGINEERING is offering its services for commercial aircraft, engines and components.