Aer Lingus to launch Miami route in 2017
Nov 16, 2016: Aer Lingus will launch first-ever service between Dublin, Ireland and Miami International Airport with three weekly flights beginning on September 1, 2017. The new route will be served by A330-200 aircraft that seats 266 passengers. "Our residents will soon have nonstop service to the beautiful, historic city of Dublin, as well as […]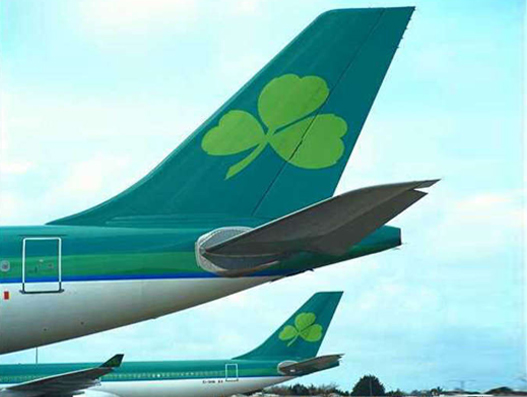 Nov 16, 2016: Aer Lingus will launch first-ever service between Dublin, Ireland and Miami International Airport with three weekly flights beginning on September 1, 2017.
The new route will be served by A330-200 aircraft that seats 266 passengers.
"Our residents will soon have nonstop service to the beautiful, historic city of Dublin, as well as to all the connecting flights that city's strategic location provides. Congratulations to Aer Lingus and to MIA, for landing another key international route and for adding to its record number of 107 airlines," said Carlos A. Gimenez, mayor, Miami-Dade County.
In addition to becoming the 24th European route at MIA, Dublin will be the airport's first pre-clearance trans-Atlantic destination - allowing passengers to have their passports processed and receive US Customs and Border Protection clearance before they leave Ireland, arriving in Miami as domestic fliers.
Dublin marks MIA's fourth international route launch announcement for 2017.
Mexican low-cost carrier Volaris will launch service on February 1, with four weekly flights to Guadalajara and daily flights to Mexico City. In April, low-cost transatlantic airline WOW air will launch thrice-weekly service to Reykjavík, Iceland, and Italian airline Meridiana will begin two weekly flights to Milan.
The four new airlines in 2017 will add to MIA's current total of 104 carriers – the most at any US airport. MIA is also home to seven low-cost carriers.
"We look forward to developing our new connection with Ireland and to strengthening our ties all across Europe," said Emilio T. González, director, Miami-Dade Aviation.