ATSG subsidiary PEMCO wins three-year maintenance contract with Frontier Airlines
<p style="text-align: justify;">Apr 18, 2017: Aviation maintenance and engineering company PEMCO World Air Services (PEMCO), a wholly owned subsidiary of Air Transport Services Group, has secured a three-year maintenance agreement with US based low cost carrier Frontier Airlines covering Frontier's expanding fleet, consisting today of more than 60 Airbus A320-family passenger aircraft.</p> <p style="text-align: justify;">"<a […]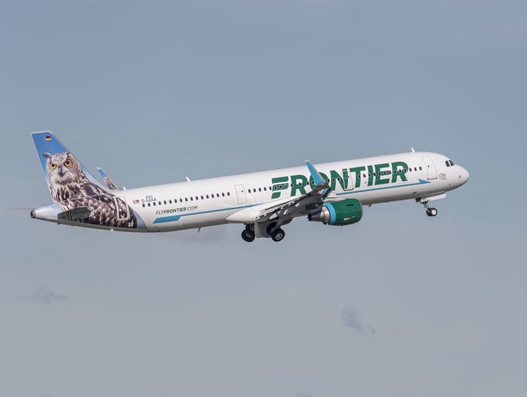 Apr 18, 2017: Aviation maintenance and engineering company PEMCO World Air Services (PEMCO), a wholly owned subsidiary of Air Transport Services Group, has secured a three-year maintenance agreement with US based low cost carrier Frontier Airlines covering Frontier's expanding fleet, consisting today of more than 60 Airbus A320-family passenger aircraft.
"PEMCO has proven to be a first class Airbus maintenance provider and is more than capable of supporting our needs for the foreseeable future," said Jim Mach, Frontier Airlines' director of Maintenance.
Pastor Lopez, general manager, PEMCO, said, "As Frontier continues to expand, we look forward to the opportunity to grow with them. Utilising our Lean processes, we'll continue to provide Frontier with award-winning quality and on-time service."
Maintenance services will be performed primarily at PEMCO's maintenance facilities at the Tampa International Airport. The agreement builds on a relationship with Frontier that started in 2015 with PEMCO's interior modifications to Frontier's A319s and A320s, which earned PEMCO the prestigious Tech Ops Business Partner Excellence Award from Frontier.
In 2016, Frontier awarded PEMCO a contract for heavy maintenance, drop-in, on-call and away maintenance support for Frontier's fleet, which now comprises more than 60 Airbus A319, A320, and A321 aircraft, and is expanding via Frontier's orders for more than 60 additional A320-family aircraft. The new three-year agreement covers heavy checks, induction checks, exit checks, drop-in maintenance, on-call maintenance, and away maintenance, and includes options for extension in two one-year intervals.
Frontier Airlines has recently added Puerto Rico to its route map and will launch service to San Juan on June 11, offering nonstop flights from both Philadelphia and Orlando.
Photo: Airbus