ATSG reports $14.1 million in Q1 leasing revenues from 15 new B767-300 freighters
First-quarter ACMI Services revenues were down $37 million due primarily to reduced operations for passenger and combi services, including fewer special charter operations, versus the early stages of the pandemic last year.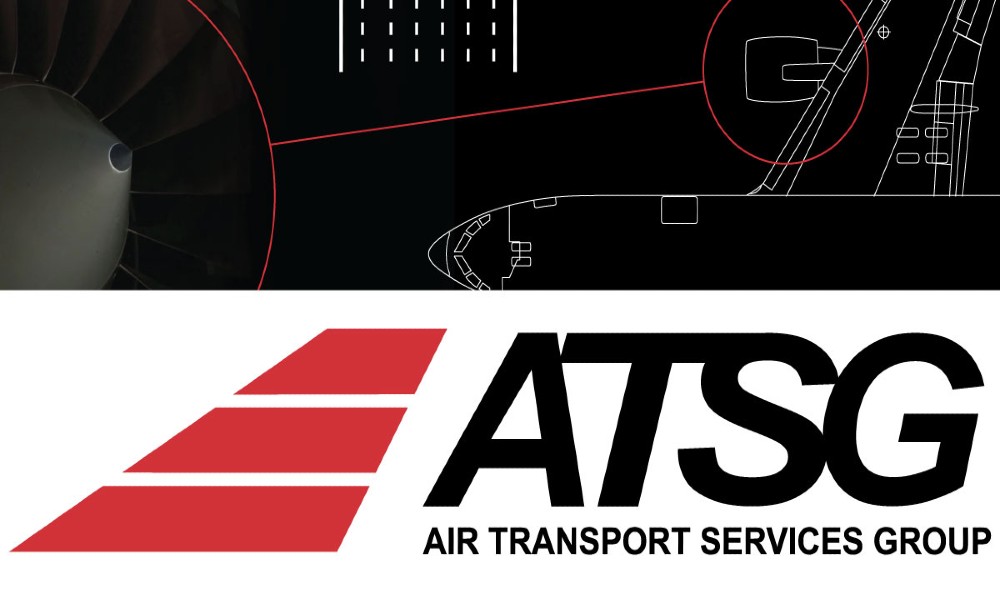 Air Transport Services Group, the medium wide-body aircraft leasing, contracted air transportation and related services provider, reported consolidated financial results for the quarter ended March 31, 2021. First-quarter ACMI Services revenues were down $37 million due primarily to reduced operations for passenger and combi services, including fewer special charter operations, versus the early stages of the pandemic last year.
Aircraft leasing revenues from external customers for the quarter increased $14.1 million from fifteen new leases of Boeing 767-300 freighters since March 2020, including five in the first quarter this year.
GAAP earnings from continuing operations were $42.3 million, or $0.71 per share basic, versus $133.7 million, or $2.27 per share basic. The unrealized effect of the quarterly re-measurement of the values of financial instruments, including warrants, increased ATSG's first-quarter after-tax earnings by $7.3 million and $108.1 million for 2021 and 2020, respectively. Warrant gains stemmed primarily from a decrease in the traded value of ATSG shares during the quarter. Government grants intended to mitigate pandemic effects on ATSG's passenger airline operations added $21.6 million, or $0.29 per share, to ATSG's first quarter 2021 net income.
Adjusted earnings from continuing operations (non-GAAP) decreased $14.1 million to $15.2 million. Adjusted earnings per share (non-GAAP) were $0.19 diluted, down $0.21. Adjusted earnings from continuing operations and Adjusted EPS exclude $21.6 million of government grants recognized in 2021 and other elements from GAAP results that differ distinctly in predictability among periods or are not closely related to operations. Adjusted EPS for both periods are based on share counts that reflect Amazon's decision in March 2021 to exercise a portion of its ATSG warrants.
First-quarter spending included $84.7 million for the acquisition of four Boeing 767-300 passenger aircraft for freighter conversion, and modification costs for others. Spending for required heavy maintenance, and for other equipment including aircraft engines and components, increased $2.6 million compared to a year ago. Rich Corrado, president and chief executive officer of ATSG, said, "Leased cargo aircraft deliveries remained on a record pace in the first quarter, including four of the eleven additional Boeing 767s we will lease to and fly for Amazon this year. We also received word last week that the FAA has awarded a Supplemental Type Certificate for freighter conversion of Airbus A321-200 passenger aircraft under our joint venture with Precision. In March, we were pleased to learn that Amazon intends to express its continued confidence in ATSG by choosing to exercise ATSG warrants it holds to acquire 19.5 percent of our common shares, including a cash equity investment of $132 million that we expect to be completed this week. However, the incremental passenger flying we were awarded to move personnel in the early stages of the pandemic last year has not continued into 2021, and our ongoing combi and passenger flying assignments remain down. We continue to receive federal pandemic relief funds allocated to US passenger airlines, which allows us to retain employees who support those operations. We anticipate an improving trend for our airline businesses, especially in the second half."
Outlook
ATSG continues to expect its adjusted EBITDA for 2021 to be at least $525 million, or six percent more than 2020 adjusted EBITDA of $497 million. The 2021 forecast is based on the lease of at least sixteen more 767-300 freighter aircraft, and CMI flight operations for at least thirteen more 767 freighters in 2021.
Rich Corrado noted, "Wall Street's strong response to the $200 million in additional capital we raised last month, together with Amazon's strong expression of support via its warrant exercises, are testaments to the outstanding family of businesses we have assembled and their ability to deliver both great service and superior long-term performance. Our leasing business remains exceptionally strong, and is driving our cash-flow returns. Customer demand for our converted 767 freighters is driven by the growth in ecommerce shipping and shows no sign of abating. We now expect to lease at least ten more Boeing 767-300 freighter aircraft in 2022, and multiple customers are expressing interest in signing multi –unit freighter orders with us starting as late as 2025.
"On the other hand, our passenger charter and combi operations are recovering at a slower pace than we had expected a few months ago, and margins for our airlines remain below our targets. We remain hopeful for a strong rebound in passenger operations late this year."
ATSG's adjusted EBITDA guidance for 2021 includes the costs of maintaining Omni Air's staffing levels, rates of pay, and benefits as required under its PSP agreements. But adjusted EBITDA, adjusted Pretax Earnings and adjusted EPS exclude $83 million in federal pandemic relief grants Omni Air expects to receive in 2021. ATSG's 2021 outlook also assumes extended costs for incremental measures to protect the health and safety of its employees, who continue to deliver superior customer service during the pandemic.