ATRAN Airlines transports over 80 pigs from Moscow to Vladivostok
The thoroughbred animals were boarded in Boeing 737-800BCF and flew almost 9,000 km and on landing were trucked to their new place of habitat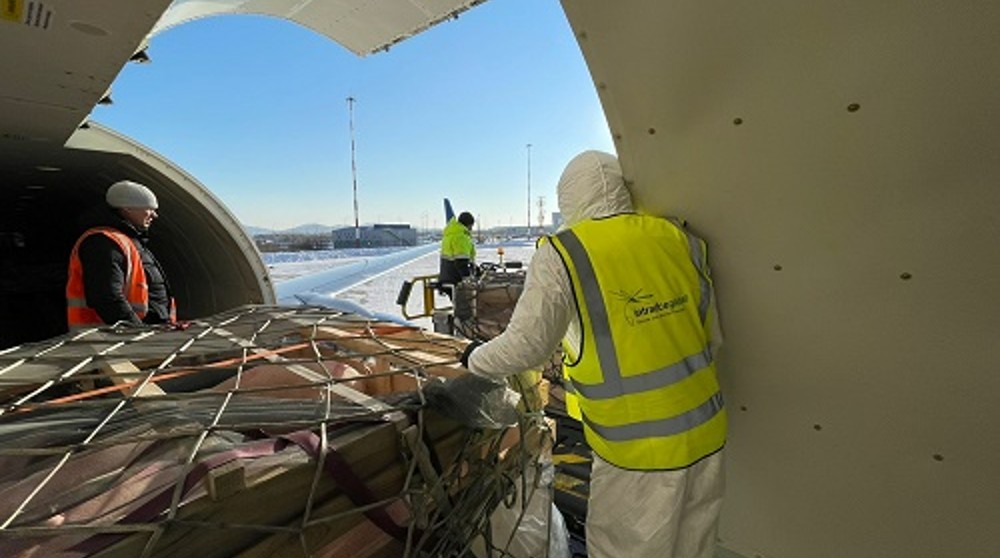 ATRAN Airlines, an express carrier within Volga-Dnepr Group, has successfully delivered 89 pigs from Vnukovo International Airport (VKO) Moscow to Vladivostok International Airport (VVO) on behalf of a pig breeding organisation. The flight was organized in cooperation with Intradco Global, the world's leading animals' transportation air charter specialist.
The thoroughbred animals, weighing over 12,000 kg and located in dedicated wooden boxes, took their seats aboard comfortable Boeing 737-800BCF and flew almost 9,000 km with a technical stop in Krasnoyarsk where they had some time to rest, eat and breath some fresh air. After landing in Vladivostok pigs were trucked to their new place of habitat – the agricultural complex to be part of the breeding program.
To guarantee the well-being of the animals aboard the freighter, both teams of ATRAN and Intradco Global worked on the design and production of dedicated wooden boxes which were done within the shortest timeframes in line with the current industry requirements.
Vasiliy Zhukov, Commercial director of ATRAN comments, "When it comes to animals' transportation there is no minor detail as all the factors are equally important. All the flights are organized in line with IATA LAR and based on the best practices of Volga-Dnepr Group. We are always here to guide our customers through these complex shipments - from choosing the right transportation method to import/export permits, quarantine regulations, veterinary health inspections and beyond. We would like to thank our partners – Intradco Global and Vnukovo Cargo for their support and streamlined operations".
Seamless ground handling is an integral part of live animals' transportation, especially during winter period. With much contribution and dedication of Vnukovo Cargo handling agent in Moscow, the loading went smoothly and took around one hour. During the flight, the crew monitored the temperature environment aboard which differs depending on the species the carrier transports.

Intradco Global Senior Charter Broker, Dane Riecker, said, "Despite the smaller size of this shipment it did not come without complications for us to overcome along the way. The flight was slightly delayed, and the pigs gained size and weight during this period. Due to this we had to be on our toes to make several changes related to the sizes and heights of crates. Also, customs on the Russian border were quite complex yet we managed to navigate this thanks to the constant assistance of our Russian Chapman Freeborn colleagues".