Atlas Air to acquire Southern Air for $110 million
Jan 20, 2016: Atlas Air Worldwide, leading global provider of outsourced aircraft and aviation operating services has entered into an agreement to acquire Southern Air Holdings at a transaction valued at approximately $110 million. The transaction is subject to customary closing conditions and approval by the US Department of Transportation, and is expected to close in the next few months.
The transaction provides Atlas Air Worldwide immediate entry into 777 and 737 aircraft operating platforms, with potential for developing additional business with existing and new customers of both companies.
Atlas says the platforms provided by these aircraft will augment its ability to offer customers the broadest array of aircraft and operating services for domestic, regional and international applications. The combination with Southern Air is anticipated to add approximately $100 million to Atlas Air Worldwide's annual revenues and provide a solid foundation for additional growth.
Southern Air Holdings is a privately held US company with two airline subsidiaries, Southern Air and Florida West International Airways.
"We very much look forward to joining the Atlas Air family of companies," said Daniel J. McHugh, chief executive officer, Southern Air Holdings. "We share the same commitment to providing superior customer service via our exceptional team of aviation professionals. And Southern Air will now have a strong and viable parent to enable us to continue to grow."
William J. Flynn, president and chief executive officer, Atlas Air Worldwide, said, "We are very pleased to announce a strategically compelling, highly complementary and immediately accretive acquisition of Southern Air. And we are eager to capitalize on the substantial opportunities that the transaction will provide, especially 777 and 737 aircraft operations."
 "The result will be a more diversified and profitable company offering access to the widest range of modern, efficient aircraft, together with a broader mix of services and a greater scale and global footprint that will drive significant value for our customers and shareholders."
You may also like:-
---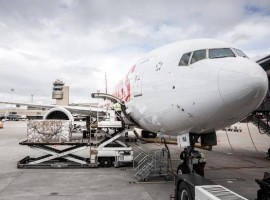 Air Cargo
Logistics
It expects to handle some 23,000 tonnes per annum for the two airlines, which have both signed three-year handling agreements commencing September 1, 2020.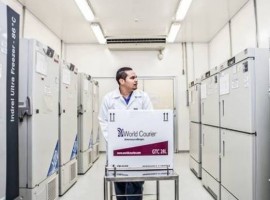 Logistics
Supply Chain
Vaccine development and manufacture and ensuring it reaches the people who need it are the two major challenges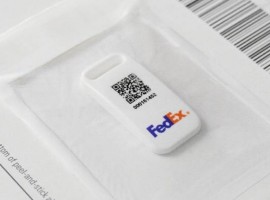 Logistics
The enhanced location visibility provided by this technology will create opportunities for FedEx customers to reimagine their supply chain through real-time updates on a package's location within the FedEx Express network.