Atlas Air spearheads Project Airbridge to move medical supplies
Atlas Air has taken the lead in the White House's Project Airbridge, funded by the Federal Emergency Management Agency (FEMA), for several charters to multiple destinations in the US.
"Air cargo is essential to the global fight against coronavirus, and we are proud to support the efforts of companies and agencies across the public and private sectors to deliver life-saving supplies to where they are needed the most. On behalf of our 3,800 employees around the world, we are grateful to those working on the frontlines, and we appreciate the opportunity to show our support," said John Dietrich, president and chief executive officer, Atlas Air Worldwide. "We thank our crews and ground staff for their extraordinary commitment in the operations of these relief missions."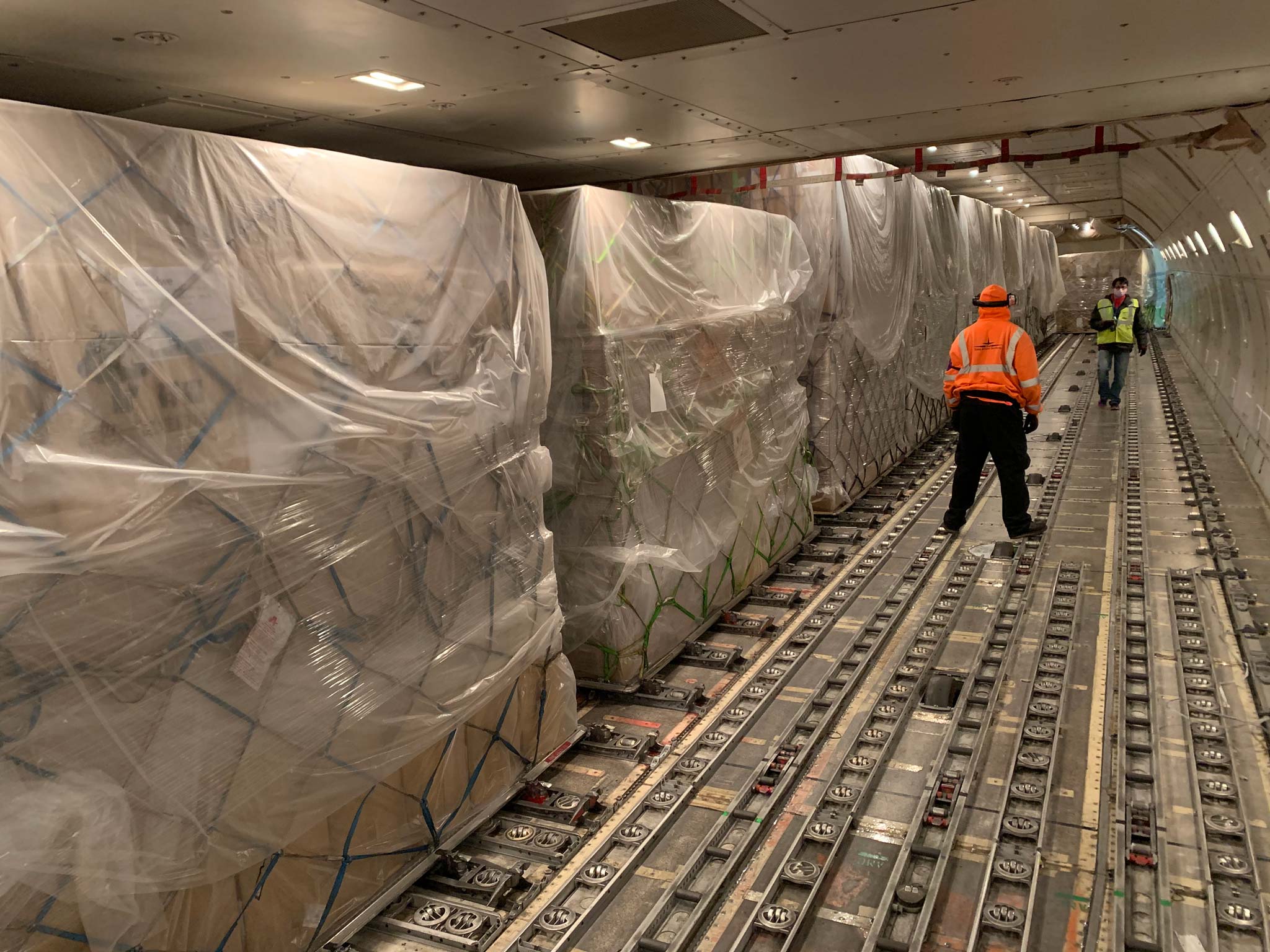 Atlas Air's dedicated charter from SFO to Shanghai carrying nearly 65 tonnes of PPE, including 4.5 million face masks, 121,300 surgical gowns and 16,000 hazmat suits.
On March 29, the carrier operated the first flight for Project Airbridge from Shanghai, China into New York City's John F. Kennedy International Airport. The flight carried 130,000 N-95 masks, nearly 1.8 million surgical masks and gowns, more than 10.3 million gloves; and more than 70,000 thermometers.
According to FEMA, the supplies will be distributed primarily to New York, New Jersey, and Connecticut hospitals, with the remainder designated for nursing homes in the area, as well as other high-risk areas across the country. The Atlas Air Team delivered this mission three days ahead of plan, reflecting the critical need for these life-saving supplies.
Two additional flights as part of Project Airbridge, carrying personal protective equipment (PPE), operated into Chicago: one from China on March 30 and one from Malaysia on April 1.
Atlas Air is also helping with 747 freighter charter flights for the Frontline Responders Fund, an effort by the Flexport.org to galvanize resources for the front line responders combating COVID19.
On April 2, Atlas Air operated a dedicated charter for this mission, containing PPE headed for medical systems in the San Francisco Bay area. The shipment, originating in Shanghai, contained approximately 65 tons of PPE, including 4.5 million face masks, 121,300 surgical gowns and 16,000 hazmat suits.